14 décembre 2007
5
14
/

12
/

décembre
/

2007
23:11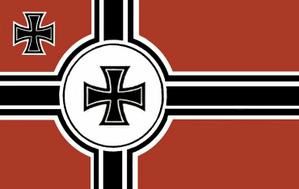 VS SPITFIRE MK IX FORCES OF VALOR 1/32
80227 German Flakpanzer IV Wirbelwind
-1944-
SKN: 80227 | SCALE: 1:32
Flakpanzer IV Wirbelwind



Wirbelwind and Ostwind were successors to the

Flakpanzer IV Mobelwagen

(armed with 37mm Flak 43 L/89) - "interim solution" produced before the introduction of real Flakpanzer. In July of 1944, prototype of Ostwind (Eastwind) - an air defense armored vehicle build on

Panzer IV

's proven chassis was produced. Its design was very similar to that of Flakpanzer IV Wirbelwind (Whirlwind) which prototype was build in May of 1944 and was to become the first true Flakpanzer. Both vehicles were build on retired or battle damaged

Panzer IV

(mainly Ausf F/G) chassis/components returned from the front for major repairs. The concept of Wirbelwind was that of Karl Wilhelm Krause, an officer of 12th SS Panzer Division "Hitler Jugend", who in summer of 1944, proposed to mount four barrelled 20mm Flak 38 L/112.5 gun on

PzKpfw IV

's chassis.

Wirbelwind and Ostwind were fitted with very similar (especially designed) open-top (Wirbelwind's turret had 9 side panels and Ostwind's had 6 side panels) turrets mounted in the place of standard turrets. Ostwind's turret was nicknamed Keksdose - cookie tin. Main difference was that Wirbelwind was armed with quadruple 20mm Flak 38 L/112.5 guns while Ostwind was armed with single 37mm Flak 43 L/89 gun (both could be used against ground targets as well). 20mm Flak proved to be less effective than 37mm Flak and was eventually replaced by it. Both were produced by Ostbau Works in Sagan, Silesia in limited numbers due to the material shortages and the fact that Ostbau Works moved to facilities of Deutsche Eisenwerke in Teplitz and Duisburg due to danger of being overrun by the Soviets. Overall from May to November of 1944, only 87(105) Wirbelwinds were made, contrary to only 44(43) Ostwinds produced from July 1944 to March of 1945. Both vehicles were issued to Flugabwehrzug (AA platoons) units of Panzer Divisions. There were never enough of them to equip frontline units, which were in the need for adequate mobile AA defense. Both proved to be very effective against low flying aircraft. The interesting fact is that prototype Ostwindwas combat tested by 1st Waffen SS Panzer Division "Leibstandarte SS Adolf Hitler" during the Ardennes Offensive (December 16 to 22 of 1944) and returned to factory undamaged.

There also plans to increase the firepower of both Wirbelwind and Ostwind. In late 1944, it was planned to rearm existing Wirbelwinds with four 30mm MK103/28 or MK103/38 guns, capable of firing 1600 rounds per minute. In December of 1944, Ostbau produced only one prototype designated Zerstorer 45 (Destroyer 45) - 3cm Flakvierling MK103/108 auf Sfl PzKpfw IV. Same concept was incorporated into rearming of the Ostwind with two 37mm Flak 43 or Flak 44 guns or 30mm Mauser MK103 cannon. In January of 1945, Ostbau was able to produce one prototype designated Ostwind II (3.7cm Flakzwilling 44 auf Sfl PzKpfw IV) , while 100 were ordered. In 1945, it was decided to utilize obsolete at the time PzKpfw III and mount it with Wirbelwind (designated as 2cm Flakvierling 38 auf Slf PzKpfw III) or Ostwind (designated as 3.7cm Flak 43 auf Slf PzKpfw III) turrets, designated as Flakpanzer III. 90 were ordered but the end of the war terminated the production.Eventually, all of Flakpanzers were to be replaced by newly designed Flakpanzer IV Kugelblitz in the early 1945.
Model:

Wirbelwind

Ostwind

Weight:

22000kg

25000kg

Crew:

5 men

6 men

Engine:

Maybach HL 120 TR 112 / 12-cylinder / 272hp

Maybach HL 120 TR 112 / 12-cylinder / 272hp

Speed:

38km/h

38km/h

Range:

Road: 200km
Cross-Country: 130km
Road: 200km
Cross-Country: 130km

Capacity:

470 liters

470 liters

Lenght:

5.92m

5.92m

Width:

2.90m

2.95m

Height:

2.76m

3.00m

Armament:

4 x 20mm Flak 38 L/112.5
1 x 7.92mm MG34
(1 x MG34 - hull)
37mm Flak 43 L/89
2 x 7.92mm MG
(1 x MG34 - hull)
(1 x MG 34/42 - carried inside)

Ammo:

20mm - 3200 rounds
7.92mm - 1350 rounds
37mm - 1000 rounds
7.92mm - 1350 rounds

Armor (mm/angle):

Front Turret: 16/25
Front Superstructure: 80/10
Front Hull: 80/12
Side Turret: 16/36
Side Superstructure: 30/0
Side Hull: 30/0
Rear Turret: 16/12-22
Rear Superstructure: 20/11
Rear Hull: 20/9
Turret Top / Bottom: open
Superstructure Top / Bottom: 12/85-90
Hull Top / Bottom: 10/90
Gun Mantlet: 10/round
Front Turret: 25/37
Front Superstructure: 80/10
Front Hull: 80/12
Side Turret: 25/30
Side Superstructure: 30/0
Side Hull: 30/0
Rear Turret: 25/30
Rear Superstructure: 20/11
Rear Hull: 20/9
Turret Top / Bottom: open
Superstructure Top / Bottom: 12/85-90
Hull Top / Bottom: 10/90
Gun Mantlet: 25/round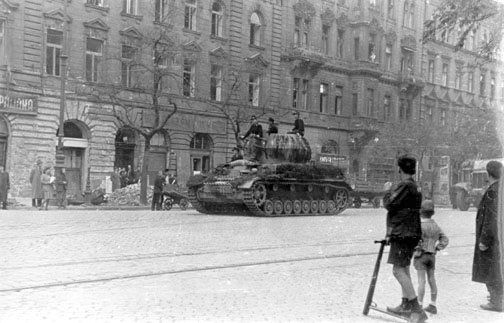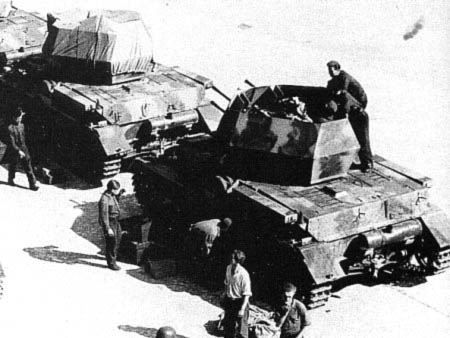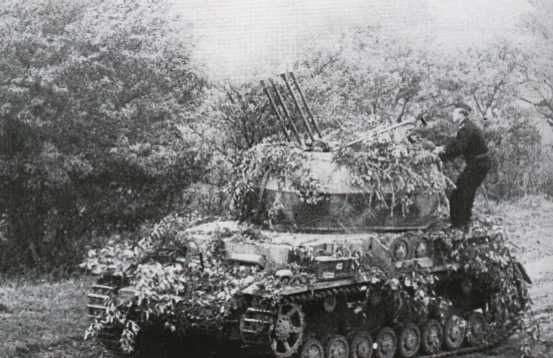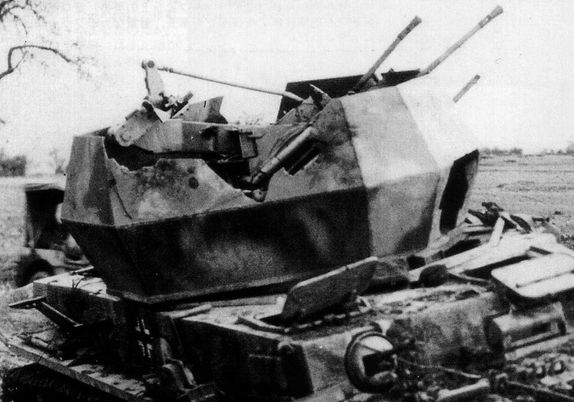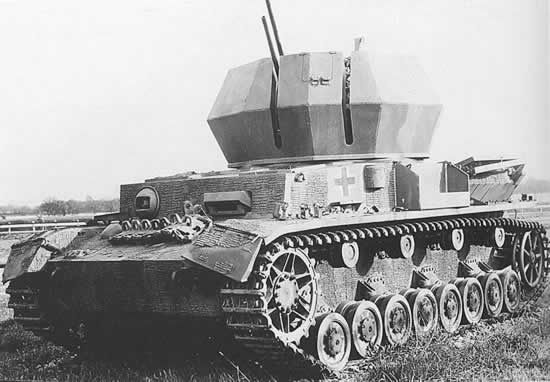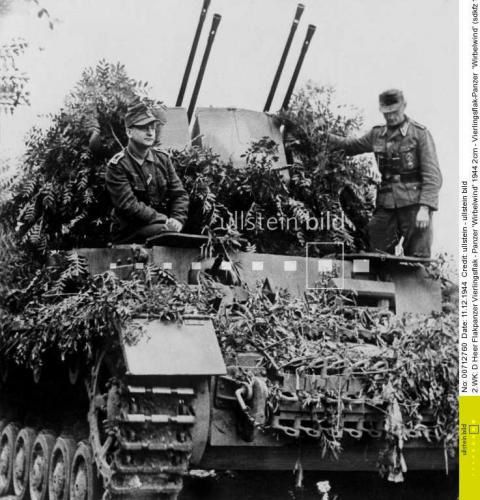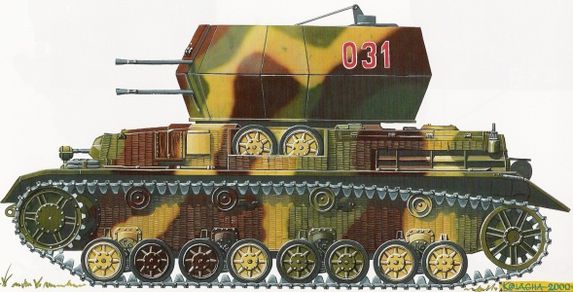 Flakpanzer IV Wirbelwind