19 août 2010
4
19
/

08
/

août
/

2010
22:32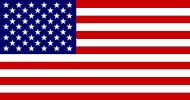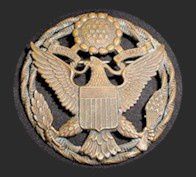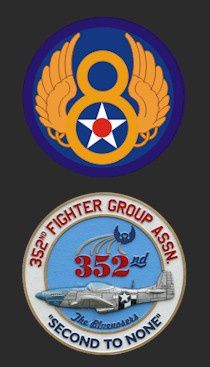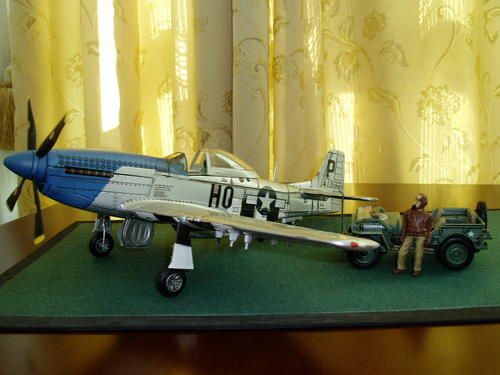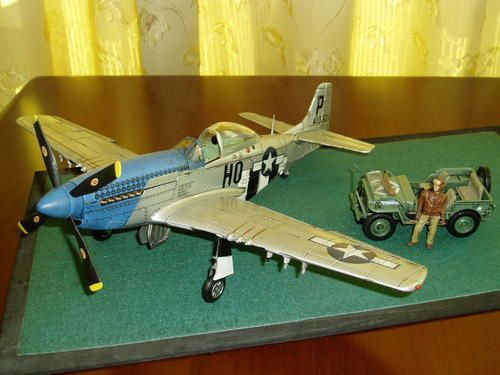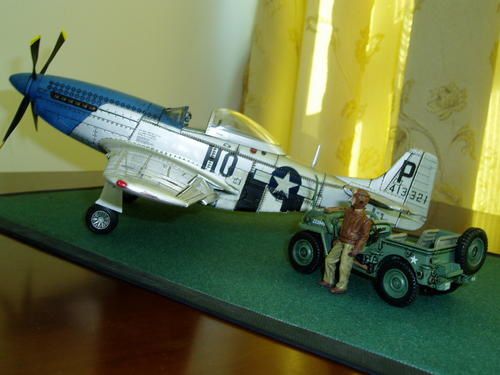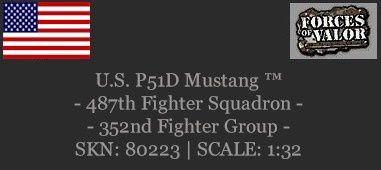 "The Blue Nosed Bastards of Bodney"
Constituted as the 487th Fighter Squadron on 29 September 1942, it was assigned to the 352nd Fighter Group. The squadron's first home was at Mitchel Field, New York, followed by durations of about a month at each of the following bases: Bradley Field, Connecticut; Westover Field, Massachusetts, Trumbull Field, Connecticut; back to Mitchel Field, New York; and finally Bodney in England on 7 July 1943. In December 1944 the Group moved from Bodney to airfields Y29 at Asch, and then to A84 at Chievres, Belgium.

The squadron flew P-47 Thunderbolts until early 1944, switching to the P-51 Mustang until the end of the war. It took part in several campaigns: Air Offensive, Europe; Normandy; Northern France; Rhineland; Ardennes-Alsace; and Central Europe.

Squadron decorations including the Distinguished Unit Citation and the French Croix de Guerre with Palm. The Group also produced the highest scoring 'Mustang Ace' of the war, Major George E. Preddy, Jr.

The three squadrons of the 352nd Fighter Group were nicknamed 'The Blue Nosed Bastards of Bodney',referring to the distinctive blue paint job adorning the 'Mustangs' nose and upper cowling.

The 487th Fighter Squadron was known as 'Meyer's Maulers' after its high-ranking ace and commanding officer John C. Meyer.

The character depicted on the emblem was called 'Lil Bastard'. The squadron artist Sgt. Sam Perry did a brilliant job in bringing to life this most determined-looking and pugnacious little fighter.

The squadron was inactivatedon 10 November 1945.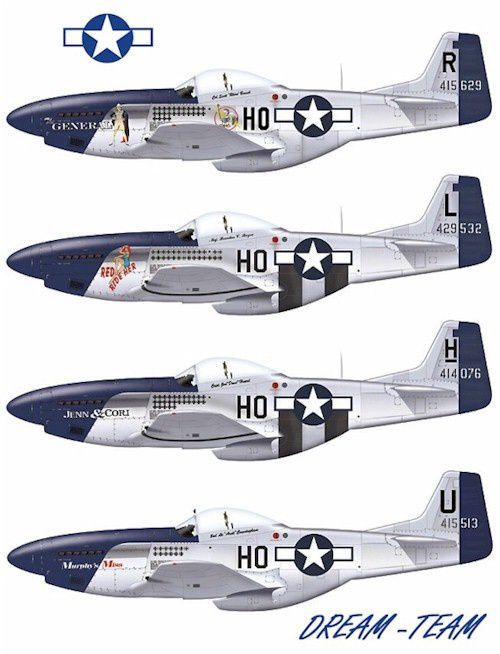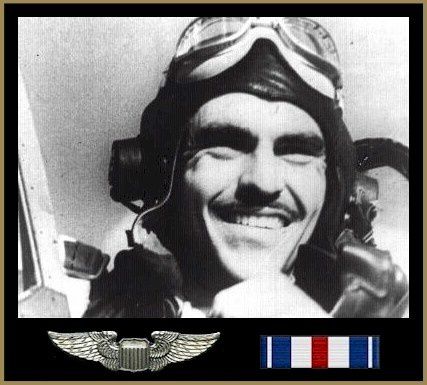 Major George E. Preddy, Jr

George Preddy was on his way to becoming the leading ace in Europe when tragedy struck. General John C. Meyer, who was the fourth ranking American ace in the ETO (European Theater of Operations) and Preddy's squadron commander for more than a year, wrote: "I have never met a man of such intense desire to excel,George Preddy was the complete fighter pilot."

Preddy grew up in Greensboro, North Carolina. Before the war, he was a barnstormer pilot. In 1940, he made 3 attempts to join the US Navy and was rejected each time because of physical problems. Dejected, he returned to barnstorming.

During the summer of 1940, he tried to join the USAAF and passed all the tests. He was told that he would have to wait for an opening. Meanwhile, Preddy joined up with the Army National Guard to occupy his time and gain some experience. He served with the 252nd Coast Artillery. In April 1941 Preddy received orders to report to flight training.

On December 12, 1941 he graduated from flight training and was sent to Australia where he joined the 9th Pursuit Squadron, 49th Pursuit Group. George spent the next six months flying combat and training missions in the P-40. The combat missions netted him two damaged enemy aircraft. In July 1942 Preddy was involved in a serious mid-air collision that killed the other pilot (one of his squadron mates) and left Preddy in the hospital for several months.

In October 1942, he arrived at Hamilton Field, California, looking for an assignment. He checked out in the P-38 and thought this was the finest aircraft he had ever flown. It was! In December 1942, George was assigned to Mitchell Field, NY. He was then sent to Westover Field, Massachusetts to join a fighter squadron. He ran into Lt. I.B. Jack Donalson with whom he was flying, the day he had the midair collision in Australia. Jack pulled some strings and got Preddy assigned to what became the 487th FS, 352nd Fighter Group.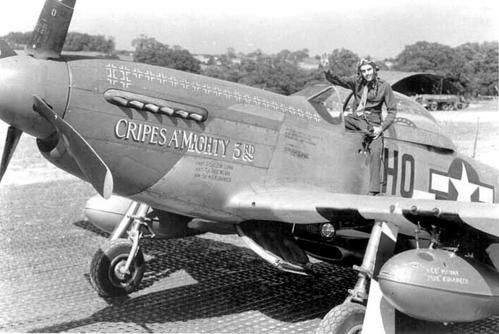 In July 1943, the 352nd Fighter Group, "The Blue-Nosed Bastards of Bodney" set up shop at Bodney, England. Preddy went on his first combat mission in the ETO in September 1943, and scored his first victory on December 1, a Bf-109. Three weeks later, he scored a second victory, fighting a superior force, as he was to do many times. He led his flight of three P-47s (one stayed up as top cover) against six Me-210s covered by 10 Bf-109s, that were attacking a B-24 straggler. In the melee, Preddy knocked down one Me-210, broke up the attack, and then lured the remaining enemy aircraft away from the damaged B-24, earning a Silver Star.

The 352nd converted to P-51s in April 1944. Preddy got his fifth victory on May 13, and was on his way to becoming, a few months later, the leading active ace in the ETO. (Gabreski was a POW, and Bob Johnson had gone home.) Escorting bombers to Magdeburg on June 20, Preddy shot down a FW-190 and shared an Me-410 with Lt. James Woods. Preddy was running out of time as he approached the end of a 200-hour combat tour. He requested, and was granted, four successive 50-hour extensions that kept him in the fight until early August. Like many pilots, Preddy enjoyed an excellent relationship with his ground crew, sharing his success with them, having them pose for PR pictures, etc. Perhaps it was a reflection of this good relationship that his guns never suffered a malfunction during his combat career, and he never aborted a mission.

On July 18, the 352nd claimed 21 kills, four of them falling to George Preddy, whose eye was now well and truly tuned to the tricks of the enemy. On August 5, Preddy scored another single, and on August 6, he was scheduled to lead the entire group on an escort mission. The mission was scrubbed due to forecast bad weather, and -- with a free day ahead -- a big party was inevitable. Shortly after midnight, the mission was on again. At briefing, the group commander judged that Preddy was not in shape to lead, but Meyer assured him that George would be ready by takeoff time.

A few hours later, from an altitude of 30,000 feet, Preddy spotted more than 30 Bf-109s coming in on the third box of B-17s. He led his flight into the midst of the Bf-109s, shooting down three in rapid succession. At that point, four other P-51s joined the fight. Preddy shot down two more Bf-109s, then followed the formation down to 5,000 feet, where he found himself alone with the enemy. One of them broke to the left, followed by Preddy in his "Cripes A' Mighty." After a hot duel, George shot down his sixth of the day.

On landing, a slightly green Preddy vowed never again to fly with a hangover. He commented, "I just kept shooting, and they just kept falling." That mission earned him the Distinguished Service Cross and an unsought leave in the States. Preddy returned to the ETO in October 1944 as CO of the group's 328th Squadron. Leading the squadron on November 2, they ripped apart a gaggle of Bf-109s, downing no fewer than 25, setting a squadron record for the ETO.

During the Battle of the Bulge in December 1944, elements of the group were moved to fighter strip Y-29, Asche, Belgium. On Christmas Eve, Preddy indulged in a game of craps and scooped the pot to win $1200, which he intended to invest in war bonds. On Christmas Day, Preddy led 10 of his P-51s on a patrol. They were vectored to a formation of enemy planes, and in the ensuing fight, though the squadron became scattered, Preddy downed two more Bf-109s. He and his wingman, Lt. James Cartee, were then vectored to an unknown number of bandits near Liege. Preddy saw a FW-190 on the deck and went after him at treetop height. As they roared over American ack-ack batteries, Preddy was hit by friendly ground fire and killed, probably by the bullets from the quad 50s.
His letters home showed Preddy to be a true believer with a philosophy of life that seemed beyond his 25 years. Meyer wrote that he was a man with a "core of steel in a largely sentimental soul." Among other virtues, Preddy showed boundless loyalty to the men with whom he flew, and a typically American attitude toward air-to-air fighting. He once said, "I'm sure as hell not a killer, but combat flying is like a game, and a guy likes to come out on top."

Almost certainly, he would also have come out as top American ace in Europe had it not been for that tragic error on Christmas Day in 1944. He would no doubt have been a part of the air battle called "Operation Bodenplatte" by the Luftwaffe, when many of his squadron mates shot down as many as five enemy aircraft on New Years Day 1945.

At the end of the War, George was credited with 32-1/2 victories. Five of these were enemy aircraft destroyed by strafing, so he had 27-1/2 aerial victories to his credit. In the early 1950s, a Fighter Victory Credits Board was convened by the USAF and his aerial credits were reduced to 25.83. Joe Noah, first cousin, discovered that one of the victories disallowed by the Board was one for which George had been awarded the Silver Star. The USAF corrected that error in 1978 when another Board was convened. His official score is now 26.83 aerial and five ground victories. The USAF gave Preddy credit for 1/3 victory which he never claimed. John C. Meyer said George actually shot down several enemy aircraft he didn't claim.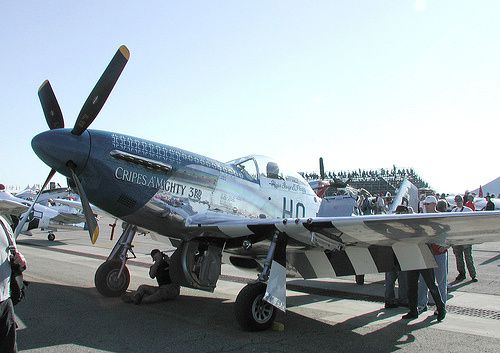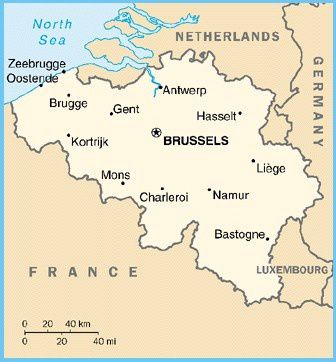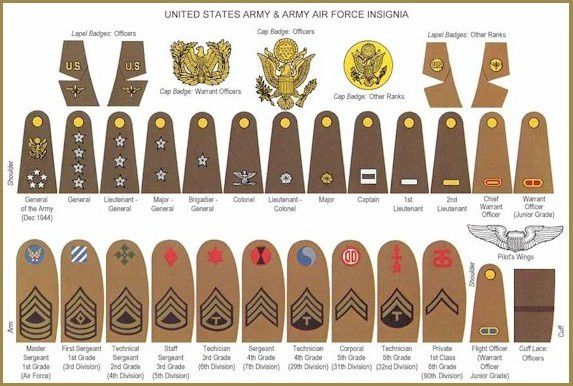 It was decided by Allied commanders that a full time strategic bombing campaign would cripple the enemy over time and allow ground troops the advantage they needed to first stop the advancing German Army and then push them back into Germany. This included the practice of daylight bombing raids on German targets. The 1st daylight bombing mission by a US unit was on 4th July, 1942. Two out of the six RAF A-20s were lost. On 17 August 1943, 60 out of 376 American bombers were lost!

Almost all the losses coming beyond the range of the bomber escort. Early escort included the RAF Spitfire and the USAAF P-47 Thunderbolt. Even with drop tanks, the range of these fighters would barely reach to the Germany border. After that, the Luftwaffe, laid in wait.

14th October of 1943, another 60 were lost in a single day, "Black Thursday". The B-17 had a crew of 10 men. Many did not get out and if they did get out and get their chute to deploy, evading capture and returning to England was very diffucult. At that loss rate, the practice of daytime bombing raids was in question.

It should be noted that the concept of the P-51 Mustang began more than three years before the first daylight bombing missions and the heavy losses. It is often accepted that the P-51 Mustang was designed to be an escort fighter, but as you look at the timeline, it is more plausible that the Mustang, as a fighter aircraft, fit that need better than any other fighter available.

By the time heavy bomber losses were at hand ,the P-51and P-51C, with outstanding range, were already in production and being delivered to bases in England.

The bombers of the daylight missions were taking very heavy losses each day from Luftwaffe pilots until an escort fighter could stay with them deep into enemy territory and home again on every mission.

The North American P-51 Mustang was the immediate choice. The bomber crews nicknamed them their "little friends."

It all started in 1939, when the British needed more fighter aircraft. They showed interest in the Curtiss P-40 Warhark and the Bell P-39 Aircobra amoung others. Neither were their first choice, but that was the best that the Americans had and the British could not wait for any new designs. They decided the P-40 would be the one. James H. "Dutch" Kindelberger, president of North American Aviation, was approached by the British to build the P-40 at the North American production facility because Curtiss Aircraft was at full capacity. Kindelberger told the British that it would take 120 days to tool up for the P-40.

During that time, North American Aviation was under contract to produce NA-16 training aircraft for the British. Then Kindelberger somehow, with no real evidence that it could be done, convinced the Sir Henry Self and the British Purchasing Commission, that North American Aviation could design and build a new fighter that was better than the P-40. The new fighter would fly faster, higher, farther, be more maneuverable and pack more firepower.

The British took NAA at their word because they had performed well with British orders for the NAA Harvard trainer. British approval by letter of intent was given on 10th April 1940. Shortly after, 23 May, a contract order was placed by the British for the first 320 aircraft designated NA-73.

NAA vice-president Lee Atwood was sent to Curtiss Aircraft to pick up the wind tunnel data of the Curtiss XP-46 that NAA purchased for $56,000 at British request. Although sources at NAA stated that the XP-46 design was not used in the development of NA-73, you cannot help to notice some basic similarities. The protoype XP-46 flew a top speed of only 355 mph at 12,000 feet. The XP-46 was never put into production but the Allison used on the XP-46 was incorporated in the next P-40, the P-40D.

Kindelberger put Edgar Schmued in charge of the new P-51 prototype design, NA-73X. Others who worked with Schmued included Ed Horkey, Raymond Rice , Larry Waite and Art Chester. After 78,000 man hours and 102 days later, the prototype, NA-73X, rolled out of the hangar - without an engine. 18 days later, the Allison V-1710-39 was ready and on 26 October 1940, NX19998 took to the skies for its maiden flight with test pilot Vance Breese at the controls. On 9 December 1940 the British Purchasing Comission sent a letter to North American Aviation stating that the NA-73 airplanes have been given the official designation of "Mustang".

Back in 1938, Kindelberger had visited the German aircraft factories of Heinkel and Messerschmitt and used what notes he took to help in setting up an extremely efficient production line. At peak times NAA produced 857 P-51s in one month! Production was so good that there were rows of completed P-51Ds at the NAA factory in Inglewood, CA just waiting for delivery pilots. (I want that job).

Part of the US approval for export to Britain was that 2 examples of the Mustang would be turned over to the USAAF for evaluation at no cost. The US was very slow to evaluate the new fighter designated XP-51. After evaluation they were also slow to place orders, but interest picked up and orders were placed by the US which included the A-36 Apache. The A-36 was a P-51A set up for dive-bombing ground attack. In all over 15,000 P-51 Mustangs of all types were built from 1940-1945.

Significant design changes came about when the Rolls-Royce Merlin V-12 was used in the P-51B/C and then when the bubble canopy P-51D/K was introduced. The P-51D was the most produced model and was favored among most pilots. The P-51H was a redesigned lighter-weight version but entered service to late to make an impact on WWII. The P-51H is noticably different in design and uses less than ten percent of the parts from the P-51D. Another light-weight, the P-51G prototypes were produced and tested. Other models, like the P-51L, P-51M never made it to production becuase the war ended.

The P-51 Mustang is credited with providing very effective long range bomber escort. The Allied daylight bombing campaign proved extremely successful by strangling the support lines of the enemy and nearly stopping the production of war-time machinery. The P-51 Mustang and the men that flew them saved lives in the skies and on the ground.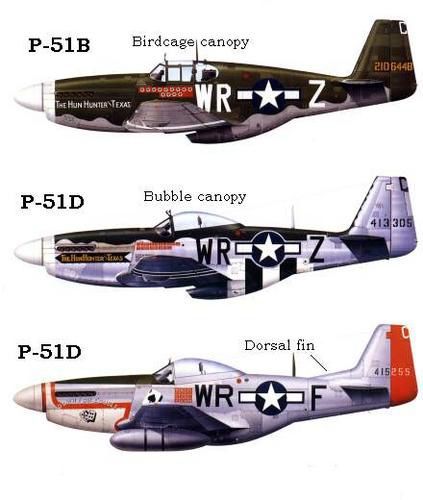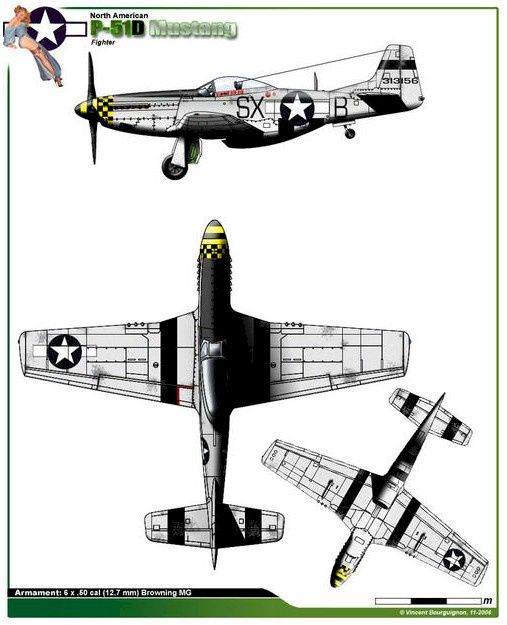 Specifications:

North American P-51 Mustang

Dimensions:

P-51A

P-51B

P-51D

Wing span:

37 ft (11.27 m)

37 ft (11.27 m)

37 ft (11.27 m)

Length:

32 ft 3 in (9.82 m)

32 ft 3 in (9.82 m)

32 ft 3 in (9.82 m)

Height:

12 ft 2 in (3.70 m)

13 ft 8 in (4.16 m)

13 ft 8 in (4.16 m)

Empty:

6,433 lb. (2,918 kg)

6,985 lb. (3,168 kg)

7,125 lb. (3,232 kg)

Gross:

8,600 lb (3,901 kg)

9,800 lb (4,445 kg)

10,100 lb (4,581 kg)

Max T/O:

9,000 lb (4,082 kg)

11,800 lb (5,352 kg)

11,600 lb (5,262 kg)

Max Speed:

390 mph (628 km/h)

440 mph (708 km/h)

437 mph (703 km/h)

Ceiling:

31,350 ft. (9,555 m)

42,000 ft. (12,802 m)

41,900 ft. (12,771 m)

Range:

350 miles (563 km)

1,300 miles (2,092 km)

950 miles (1,529 km)

Max Range:

2,550 miles (4,104 km)

2,080 miles (3,347 km)

2,300 miles (3,701 km)
Powerplant:

P-51A

P-51B

P-51D

Allison V-1710-81
1,200 hp, 12 cylinder V engine.

Packard Merlin V-1650-3/7
1,380/1,420 hp, two-staged supercharged, 12 cyl. V engine.

Packard Merlin V-1650-7
1,695 hp, two-staged supercharged, 12 cyl. V engine.

Four .50 caliber machine guns,
external bomb load of
1,000 lbs. (453 kg.)

Four .50 caliber machine guns,
external bomb load of 2,000 lbs.
(907 kg.) or drop tanks.

Six .50 caliber machine guns,
external bomb load of 2,000 lbs.
(907 kg.) or four .5 inch rockets.