24 septembre 2008
3
24
/

09
/

septembre
/

2008
00:04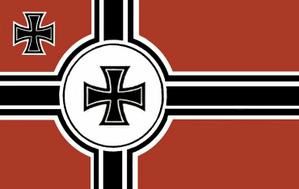 .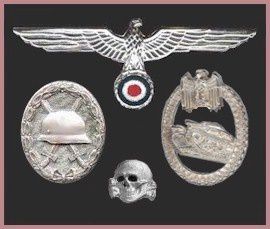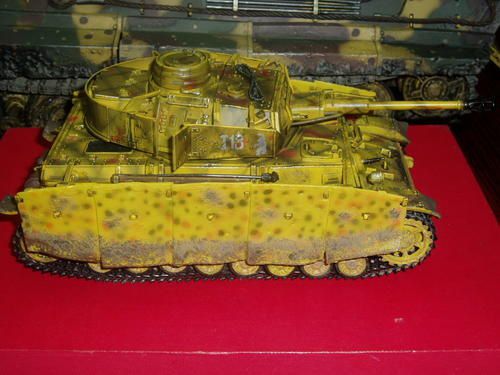 .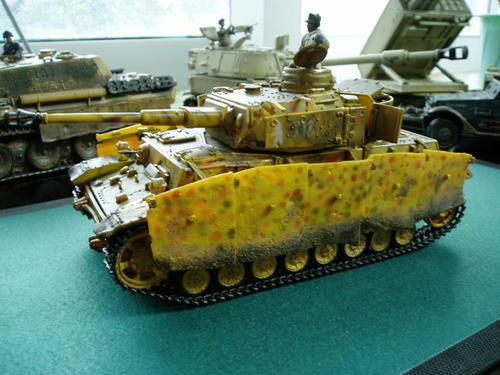 Panzerkampfwagen IV
Sd. Kfz. 161 - Ausf. A-F (1937-1942)
Sd. Kfz. 161/1 - Ausf. F2/G (1942-1943)
Sd. Kfz. 161/2 - Ausf. G-J (1943-1945)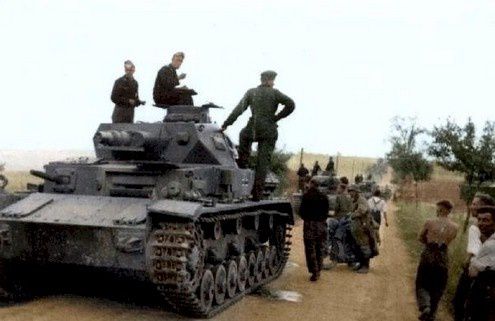 The idea of the tank with all of the characteristics later incorporated in the development of Panzerkampfwagen IV was originally laid down in the early 1930 by Heinz Guderian. In 1934/35, Adolf Hitler ordered Krupp and Rheinmetall-Borsig (and MAN) to develop BW (Begleitwagen) vehicle. Specifications required overall weight to be 18 ton, top speed of 35km/h and 75mm gun as main armament. All companies produced prototypes, which in 1935/36 were tested under various conditions. Rheinmetall-Borsig BW - VK2001(Rh) used Neubaufahrzeug's modified running gear, while Krupp's BW - VK2001(K) and Maschinenfabrik Augsburg-Nurnberg AG's VK2002(MAN) both used MAN's newly designed running gear. MAN designed new interleaved suspension system but it was not accepted. Krupp concentrated on the development of the turret while MAN worked on the running gear - VK 2001(MAN). All vehicles had similar characteristics but after extensive tests Krupp's design - VK 2001(K) was selected to enter full-scale production.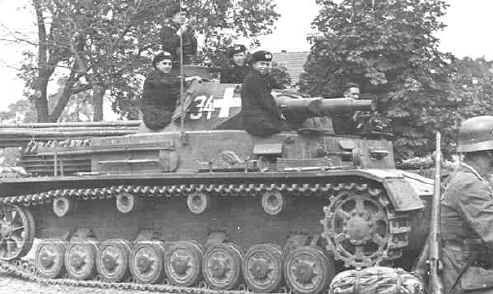 PzKpfw IV Ausf A  SdKfz 161
In 1935, Krupp after receiving order to produce its design, modified it by incorporating best features of exi
sting designs.After further tests, Krupp was ready to start the production of Panzer IV Ausf A (Versuchkraftfahrzeug 622). The new vehicle featured suspension system composed of drive sprocket, idler and 8 road-wheels on each side of the hull that were paired together in 4 assemblies on each side of the hull. The assemblies were attached to longitudinal twin quarter-elliptic leaf springs bolted to the hull. Above the road-wheels were 4 (reduced to 3 in Ausf J) return rollers on each side of the hull.
The vehicle was operated by five men crew composed of commander, gunner and loader in the turret and driver along with machine gunner / radio-operator in the front part of the hull. The communication between the crew was by the use of the intercom. First Panzerkampfwagen IV Ausf A was built in October of 1937 by Krupp-Gruson and its production ended in March of 1938 with total of 35 produced. Ausf As were production / development prototypes and 5 were used for further testing while 30 saw combat service until 1941. In April of 1938, Ausf B was produced by Krupp-Gruson and until September of 1938, 42 were produced. Ausf Bs entered service in 1938 and served until late 1943. It featured modified turret and new one-piece front hull plate.
 
Ausf A was powered by Maybach HL 108 TR, 12 cylinder engine with total power of 300hp with ZF SRG75 5-speed transmission, while Ausf B was powered by Maybach HL 120 TR, 12 cylinder engine with total power of 300hp with ZF SSG75 6-speed transmission. In October of 1938, further development of PzKpfw IV evolved into Ausf C and until August of 1939, 134 produced by Krupp-Gruson. Some Ausf Cs remained in service until 1943. Late Ausf C models were powered by newer Maybach HL 120 TRM, 12 cylinder engine with total power of 300hp. This engine became a standard powerplant for all of the later models of Panzerkampfwagen IV series.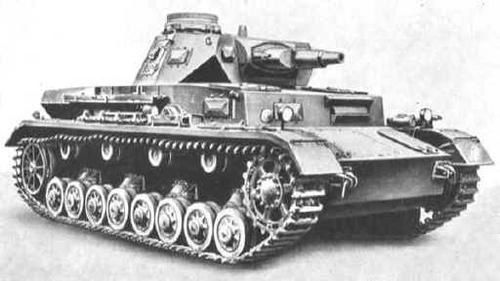 PzKpfw IV Ausf B  SdKfz 161

Overall early models (Ausf A/B/C) were development models and were mostly used for testing / training purposes while some were used in combat. In October of 1939, next variant Ausf D was produced by Krupp-Gruson and it was produced until May of 1941 with total of 229 produced. Panzer IV Ausf D was truly the first production model and remained in service until 1944. It featured new front hull plate design (as Ausf A) and new external gun mantlet.

In September of 1940, 233 of Panzerkampfwagen IV's next variant Ausf E were produced by Krupp-Gruson until April of 1941. Ausf E was the first of Panzerkampfwagen IV fitted with turret mounted storage bins (Gepack Kasten).Very common were the canister/storage racks mounted at the rear of the hull.It featured new design driver's visor, drive sprocket and commander's cupola.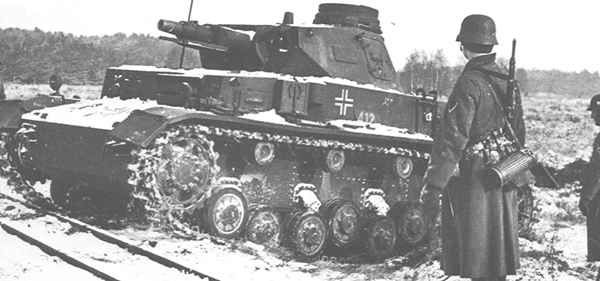 PzKpfw IV Ausf C  SdKfz 161


From mid 1937 to late 1940, attempts were made by Krupp and Daimler-Benz to standardize the production of Panzerkampfwagen III and Panzerkampfwagen IV (from Ausf C to Ausf E) and one prototype based on Panzer IV Ausf E with new large roadwheels and FAMO suspension was produced - PzKpfw IV Ausf E mit Schachtellaufwerk.

From April of 1941 to March of 1942, 487 of another variant Ausf F1(F) were producedby Krupp-Gruson along with Vomag and Nibelungenwerke. Ausf F1 was the last of Panzerkampfwagen IVs based on the short version chassis and armed with 75mm L/24 gun. In March of 1942, 25 of Ausf F1s were later converted to Ausf F2s. Ausf F also featured new turret design, drive sprocket and idler. Ausf F was also fitted with 400mm wide tracks instead of old 360mm wide one. Overall, Panzerkampfwagen IV Ausf A to F1 were designated Sd.Kfz.161 and were all armed with short 75mm KwK 37 L/24 gun.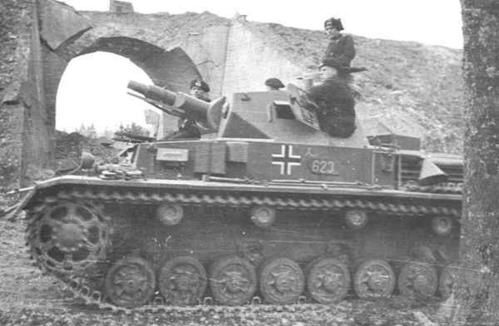 PzKpfw IV Ausf D  SdKfz 161

In March of 1942, next variant Ausf F2 was produced, followed by Ausf G in May. Current research shows that in reality designation Ausf F2 was not used when describing Ausf F armed with 75mm L/43 gun and instead tanks known as Ausf F2 were in fact early Ausf G tanks. Ausf F2 and Ausf G variants were based on the long version PzKpfw IV chassis and were armed with newer 75mm KwK 40 L/43 gun (that was able to compete with Soviet T-34s armed with 76.2mm gun). When encountered in North Africa, British nicknamed Ausf F2 (early Ausf G) - "Mark IV Special", since it was superior to any American or British tank at the time. The installation of the new gun increased the overall weight of the tank and reduced its speed. Both Ausf F(F1) and Ausf F2 were identical except for their armament. Ausf F2's new 75mm L/43 gun was mounted with single baffle muzzle brake.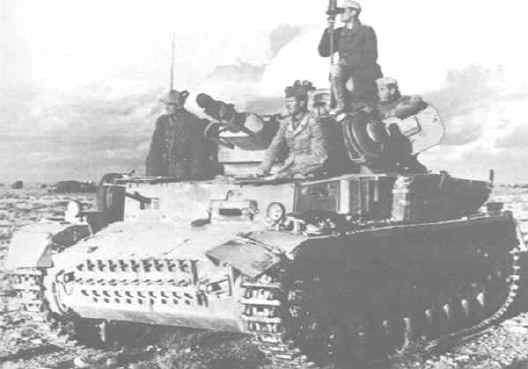 PzKpfw IV Ausf E  SdKfz 161
Panzerkampfwagen IVs, which were sent to North Africa (1941-43), were equipped with additional tropical filters (Tp) and improved ventilation system. Only 200 Ausf F2s (including 25 converted Ausf F1s) and 1275 Ausf G were produced by Krupp-Gruson, Vomag and Nibelungenwerke. Both variants were designated Sd.Kfz.161/1. Since March of 1943, additional 412 Ausf Gs were produced armed with newer 75mm KwK 40 L/48 gun and were designated Sd.Kfz.161/2. Ausf G's new 75mm gun was mounted with double baffle muzzle brake Late models Ausf Gs were fitted with steel armor skirts and resembled early models of Ausf H. Ausf G featured new simplified design turret mounted with smoke grenade launchers.
Panzerkampfwagen IV Ausf H entered production in April of 1943 as the ninth variant of Panzerkampfwagen IV tank family (9 Serie BW). This medium tank received a designation of Sd.Kfz.161/2. Production took place until July of 1944 and Ausf H reached the largest production figures of any Panzerkampfwagen IV model with 3774 produced by Krupp-Gruson AG in Magdeburg, Vomag AG in Plauen and Nibelungenwerke AG in St.Valentin. The last company produced the most of Ausf H tanks until it switched production to the next and final variant Ausf J. Chassis numbers for Ausf H were 84401 to approx.89540.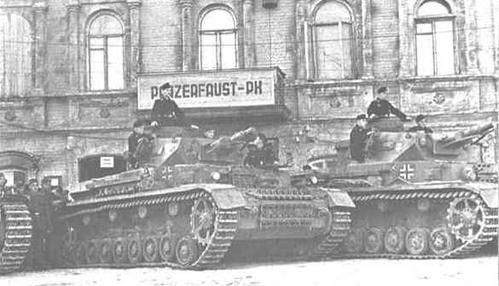 In December of 1942, Krupp was ordered to redesign future Ausf H model to have sloped front and side armor. The project was cancelled in February of 1943 due to increase in weight to 28tons that required additional modifications and instead Ausf H based on original hull was to be produced. New Ausf H was basically a late model Ausf G with six-speed Zahnradfabrik ZF SSG76 transmission. All Ausf H were armed with 75mm KwK 40 L/48 gun and two MG 34 machine guns with 87 75mm and 3150 7.92mm rounds. The gun sight was T.Z.F.5f. The crew of five consisting of commander, gunner, loader, radio-operator and driver operated the vehicle. Radio equipment was made up of Fu 2 and Fu 5 as well as intercom. The power plant was 12-cylinder water-cooled Maybach HL 120 TRM gasoline engine producing 265hp at 2600rpm. The during the production in June of 1943, the front armor was increased from 50mm with additional 30mm plate to basic 80mm on the front hull and superstructure. The weight of Ausf H was 25 tons, while that of Ausf G was 23.6 tons. Maximum road speed was 38km/h, while average road speed was 25km/h. Further modifications, included deletion of side superstructure visor ports in June of 1943, followed by application of Zimmerit paste starting in September of 1943 and modifications to the suspension (idler and return rollers) in September-November of 1943. Also modified were air filters and introduced were new commander's cupola and anti-aircraft MG 34 cupola mount (Fliegerbeschussgerat). Vehicles were also fitted with side armor skirts (both hull - 5mm and turret - 8mm) - Schurzen. In addition to new modifications, numerous changes made to Ausf G were also applied to Ausf H. As in any other case, older parts were also used in repairs and rebuilds creating non-standard vehicles.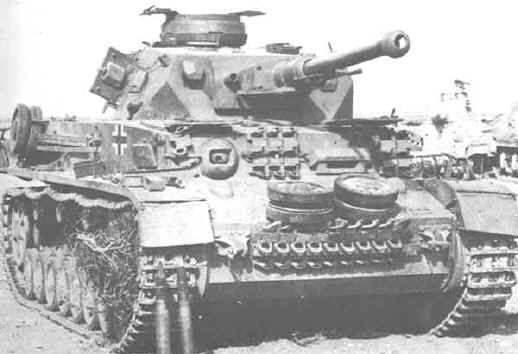 PzKpfw IV Ausf F2   SdKfz 161/1
Ausf J was produced in mind to simplify the production by simplifying the design of Ausf H. In general, all characteristics of Ausf H were retained including weight, speed, mechanical components and armament. The first component deleted was the electric turret drive with auxiliary generator set, which resulted that the turret had to be traversed manually by hand. Its place was to be taken by 200-litre fuel tank after the production started in July of 1944. This increased the fuel capacity to 680 litres, increasing the combat range to over 300km. It is interesting to point out that German designers decided to increase the fuel capacity at the time when German Armed Forces faced serious fuel shortage problems. Problems were encountered with new fuel tanks and installations started in September of 1944. As the production continued, more modifications were made including: deletion of turret visor and pistol ports, installation of Pilze 2-ton crane mount sockets, introduction of Flammentoeter mufflers, conversion from plate Schurzen to wire-mesh Thoma type, reduction to 3 return rollers per side, installation of Naehverteidigungswaffe close defence system and ceasing application of Zimmerit paste. In addition to new modifications, numerous changes made to Ausf G and H were also applied to Ausf J.
Panzerkampfwagen IV Ausf J tanks just like Ausf H were issued to Panzer Regiments in Panzer Divisions and were used in that role to the end of the war.
Ausf H and/or J tank turrets were also used on armoured trains including Panzerjager-Triebwagen 51, 52 and 53 anti-tank rail cars.
From March to September of 1944, some 80 Panzerkampfwagen IV Ausf H and 17 Ausf J were converted to Panzerbefehlswagen (IV) mit 7.5cm KwK L/48 medium command tanks. The vehicle received additional radio equipment - Fu 5 and Fu 7 (for communication with Luftwaffe) or Fu 8 (for communication with ground units). Vehicles received a designation Sd.Kfz.267 if equipped with Fu 8 and Sd.Kfz.268 if with Fu 7. In all versions, loader served as a second radio-operator. Plans were made to outfit all Panzerkampfwagen IV tanks with additional antennas so that they could be easily converted into command vehicles by the troops in the field. They were issued to panzer units equipped with Panzerkampfwagen IV tanks.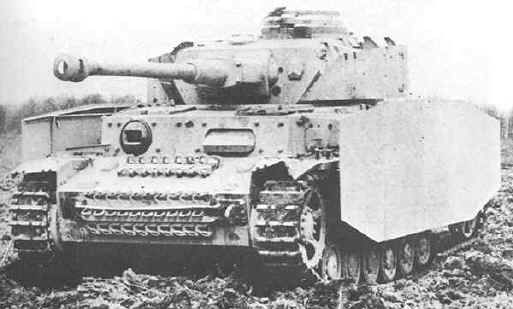 PzKpfw IV Ausf G  SdKfz 161/1, 161/2
From July of 1944 to March of 1945, other 90 Panzerkampfwagen IV Ausf J tanks were converted to Panzerbeobachtungswagen IV medium observation tanks. They received additional radio equipment to communicate with Hummel batteries. Also additional, optic equipment in a form of periscope for the commander.
The interesting fact is that in 1938, work began on the vehicles, which were to replace newly introduced Panzerkampfwagen III and Panzerkampfwagen IV. In 1939, Krupp was awarded contract for a new tank, which was to replace Panzerkampfwagen IV - VK 2001 (IV). New design attempted to utilize components of existing and planned vehicles. Development continued and in 1939, VK 2001 (IV), became VK 2001 (BW) and eventually BW 40, only to be stopped in mid-1940. Krupp continued development with VK 2001(K) armed with 50mm KwK L/42 gun. At the same time, MAN and Daimler-Benz began work on their designs - VK 2002(M) and later VK 2401(M). This resulted in VK 2301(K), which utilized the basic design by Krupp with mechanical components developed by MAN. The new series evolved into light VK 2001(K) and heavier VK 2002(K) and VK 2301(K). Work on all new vehicles was stopped in December of 1941 and all efforts were focused on the development of a heavier tank - Panther.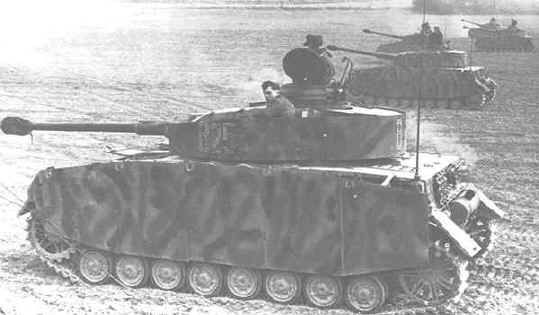 PzKpfw IV Ausf H  SdKfz 161/2
 

Only 211 Panzerkampfwagen IV (Ausf A/B/C) were produced as of September 30th of 1939, but right away they became the workhorses of Panzer Divisions. Conceived by General Heinz Guderian (1930 - Medium Tank design / Begleitwagen - escort vehicle) himself as a heavy support tank for Panzerkampfwagen III units, the Panzerkampfwagen IV's production was slow but when it appeared it soon proved to be a formidable weapon. Panzerkampfwagen IV's development was partially based on lessons learned from Panzerkampfwagen III and other previous projects. Modifications were carried over the years (such as the design of the hull), updating the vehicle to the needs of the front and many were modified by their crews during service.

Since mid 1943, Panzerkampfwagen IVs were mounted with Schurzen (side and turret skirts). Older variants which returned for repairs were up-armored, rearmed and updatedto standards at the time, creating completely non-standard variants. Others were given to NSKK (National Socialist Vehicle Corps) for training purposes along with small number fitted with plow/dozer blades.

During early stages of Operation Barbarossa in 1941, Panzerkampfwagen IVs were equipped with single-axle trailers carrying two barrels of fuel in order to increase their radius of operation. Since the Fall of 1942, Panzer IVs serving in Russia, were equipped with wider "winter tracks" (Winterketten) and since the Spring of 1944, with even wider "eastern tracks" (Ostketten).

During the Normandy campaign in the Caen area, some late model PzKpfw IVs (e.g. 21st Panzer Division) were dug in only with their turrets showing. Such obstacles were hard to detect and destroy, while they took heavy took on the approaching Allied armor.
Panzerkampfwagen IV Main Variants
Panzerkampfwagen IV (Short - Kurz) Sd.Kfz.161 - October 1937-March 1942
Panzerkampfwagen IV Ausf A - 75mm KwK 37 L/24,

Panzerkampfwagen IV Ausf B - 75mm KwK 37 L/24,

Panzerkampfwagen IV Ausf C - 75mm KwK 37 L/24,

Panzerkampfwagen IV Ausf D - 75mm KwK 37 L/24,

Panzerkampfwagen IV Ausf E - 75mm KwK 37 L/24,

Panzerkampfwagen Ausf F1 - 75mm KwK 37 L/24,
Panzerkampfwagen IV (Long - Lang) Sd.Kfz.161/1 - March 1942-March 1943
Panzerkampfwagen IV Ausf F2 - 75mm KwK 40 L/43,

Panzerkampfwagen IV Ausf G - 75mm KwK 40 L/43 (early),
Panzerkampfwagen IV (Long - Lang) Sd.Kfz.161/2 - March 1943-March 1945
Panzerkampfwagen IV Ausf G - 75mm KwK 40 L/48 (late),

Panzerkampfwagen IV Ausf H - 75mm KwK 40 L/48

Panzerkampfwagen IV Ausf J - 75mm KwK 40 L/48

Panzerkampfwagen IV Ausf J - Panzerbefehlswagen / Panzerbeobachtungswagen - Command Tank / Observation Tank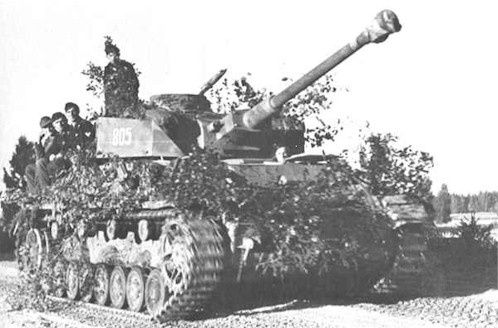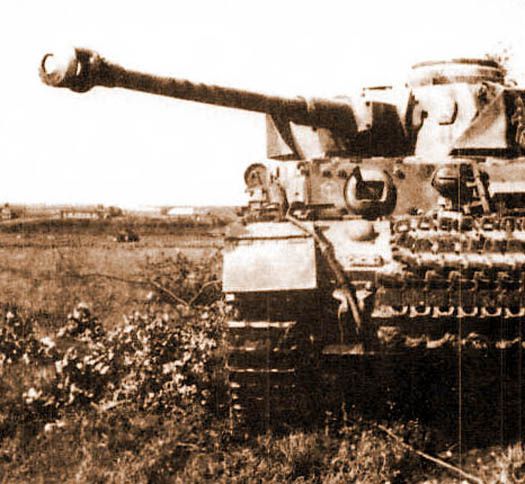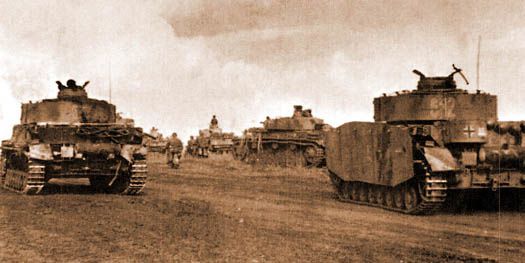 GENERAL DATA
Formal Designation
Panzerkampfwagen IV Ausf. G (SdKfz 161/1 und 161/2)
Manufacturer(s)
Krupp-Gruson, Vomag, Nibelungenwerke
Production Quantity
1687
Production Period
May 1942 - June 1943
Type
Medium Tank
Crew
5
Length /hull (m)
6.62
Barrel Overhang (m)
72
Width /with skirts (m)
2.88
Height (m)
2.68
Combat Weight (kg)
23500
Radio Equipment
FuG5
FIREPOWER
Primary Armament
75mm KwK 40 L/43
Ammunition Carried
87
Traverse (degrees)
Electric (360?)
Elevation (degrees)
-8? to +20?
Traverse speed (360?)
n.a.
Sight
TZF5f/1
Secondary Armament
2 x MG34 (coaxial, bow)
Ammunition Carried
2250
MOBILITY CHARACTERISTICS
Engine Make & Model
Maybach HL120TRM
Track Links
99/track
Type & Displacement
V12, 11.7 liters
Track Width
40 cm
Horsepower (max.)
300hp@3000rpm
Track Ground Contact
352 cm
Power/Weight Ratio
11.3 hp/tonne
Ground Pressure
11.8 psi
Gearbox
6 forward, 1 reverse
Ground Clearance (m)
0.4
Fuel
Gasoline (Petrol)
Turning Radius (m)
5.92
Range on/off road (km)
210/130
Gradient (degrees)
30?
Mileage (liters/100km)
250 on/350 off road
Vertical Obstacle (m)
0.6
Fuel Capacity (liters)
470 (3 tanks)
Fording (m)
1
Speed on/off road
40/16 km/h
Trench Crossing (m)
2.2
ARMOR PROTECTION
Armor Detail
Front
Side
Rear
Top/Bottom
Hull
50/50+30mm@78?
30mm@90?
20mm@81?
10mm@0?
Superstructure
50/50+30mm@80?
30mm@90?
20mm@78?
12mm@0-5?
Turret
50mm@79?
30mm@64?
30mm@80?
10mm@0-7?
Mantlet
50mm@60-90?
-
-
-
Panzerkampfwagen IV cap.1
Panzerkampfwagen IV cap.2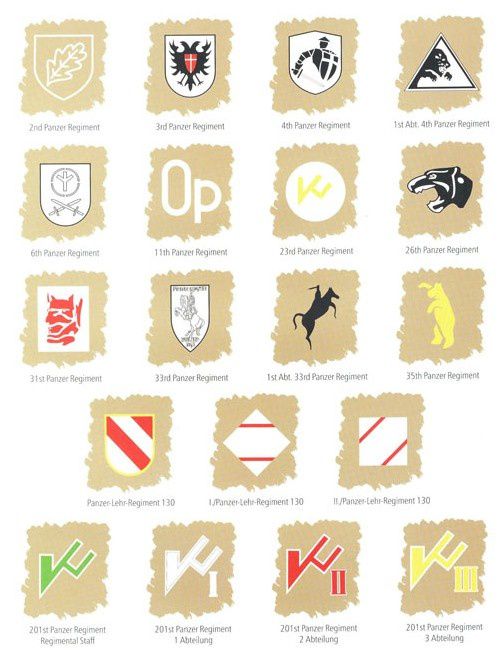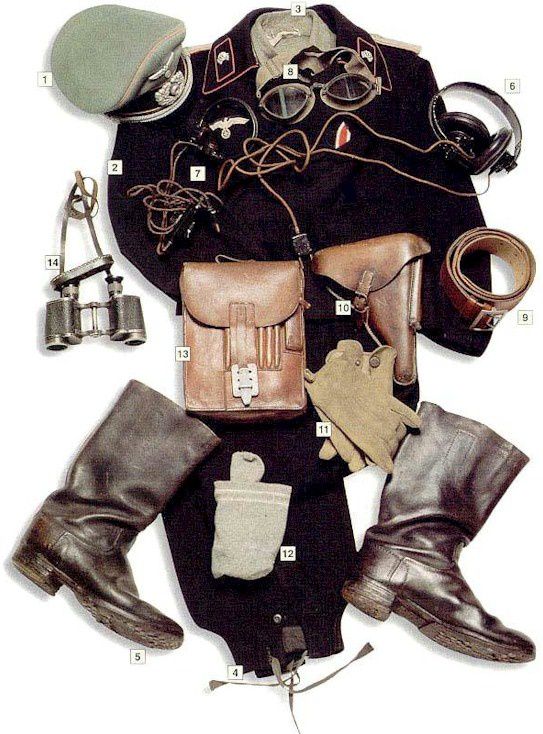 Panzertruppe leutnant
01 - officers' cap with with pink band of the armored corps
 ("Waffenfarbe Rosa")
02 - black officers' jacket, ("Prussian Death Hussars')
Totenkopf on the collar tabs
03 - grey shirt
04 - armored troops' trousers
05 - officers' boots
06 - headphones
07 - laryngophone
08 - protective goggles
09 - M-34 leather belt
10 - leather holster for Luger P-08 pistol
11 - leather gloves
12 - standard grey socks
13 - M-31 Meldetasche- map pouch
14 - Zeiss 6x30 binoculars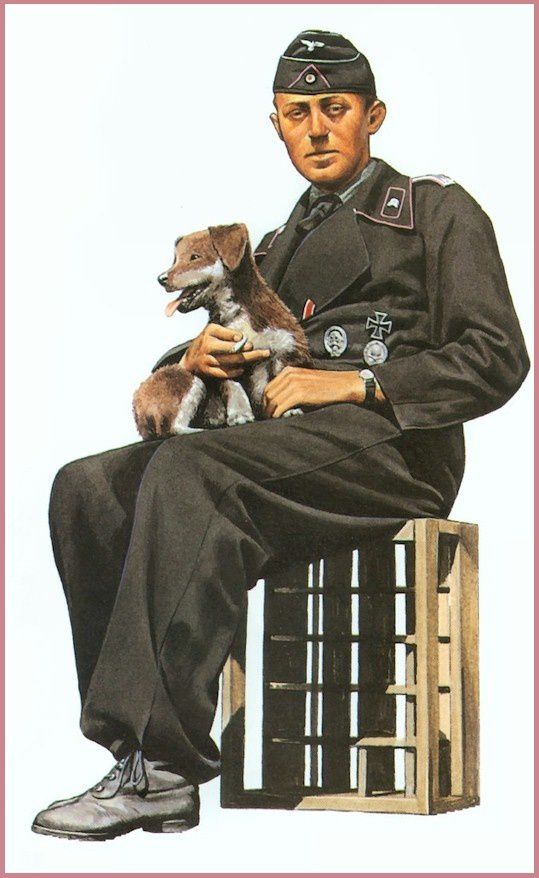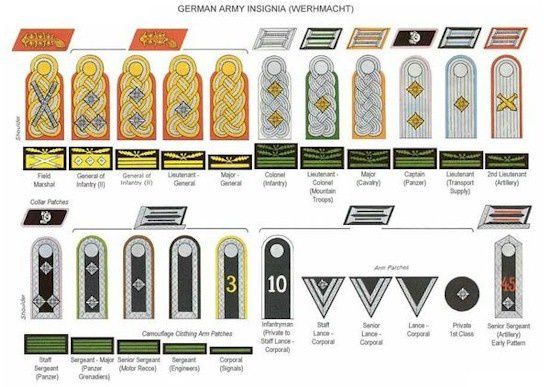 The Battle Of Kursk

The greatest tank battle of World War 2
The last major German offensive in the East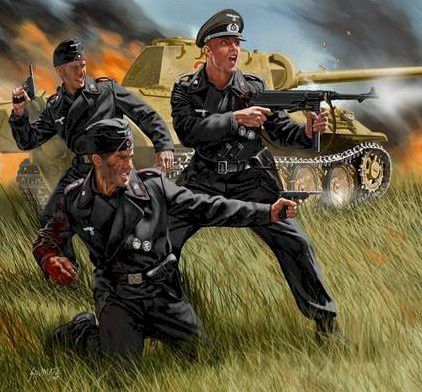 The Battle of Kursk took place in July 1943. Kursk was to be the biggest tank battle of World War Two and the battle resulted in a severe crisis for Nazi Germany's war machine in Russia.
Operation Barbarossa had shown the power of armoured warfare when Hitler unleashed Blitzkrieg on the Red Army. Together with aerial support, the Wehrmacht's tanks had torn swathes through the masses of the Russia Army. The Russian (Red) Army had little in reserve and the Germans nearly made it to Moscow before the infamous Russian winter set in at the end of 1941.
However, after the defeat at Stalingrad, the German army on the Eastern Front had been in retreat. If this retreat west continued, it would prove to Germany's enemies that the nation's military power had been fatally wounded at Stalingrad. A continued retreat would also encourage the work of the Russian partisans massed in the west of their country – waiting to strike on a retreating army. Therefore, for the morale of the German Army, the German High Command had to organise a massive offensive against Russia – if only to prove that the German Armed Forces based in Russia were still mighty and a force to be reckoned with.
A successful German offensive had obvious military consequences for the Germans. However, they also hoped to force through a political one. It was known that the Russians were becoming increasingly tired at the seeming unwillingness of Britain and America to open up a second front in the west. A defeat of Russia in the east might result in the collapse of any form of relationship between the Russians and the Allies in the west. This could only be to the advantage of the Germans.
By the summer of 1943, the Wehrmacht and Luftwaffe were increasingly well armed. The German industrial sector headed by Albert Speer, was expanding at a massive rate despite the bombing of Germany by the Allies. In 1942, Germany produced 5,700 medium and heavy tanks. In 1943, this had increased to 11,900. The production of planes had doubled between the two years; ammunition production had increased three-fold by 1943.
By the summer of 1943, the Wehrmacht was also being equipped with new weaponry. The Tiger, King Tiger and Panther tanks were introduced as was the new Ferdinand self-propelled gun. The Luftwaffe received the Focke-Wolfe 190A fighter and the Henschel 129. The new equipment was matched by an increase in manpower. As there was no second front in the west – and the Germans predicted that there would not be in 1943 – men based in the west were moved to the Russian Front. By the summer of 1943, two-thirds of the German Army was based in Russia.
By the summer of 1943, the Russians had steadily advanced east. However, a bulge had occurred south of Orel and north of Kharkov. At the centre of this bulge was Kursk. It was here, and to eradicate this bulge in preparation for a push east, that the Germans centred their attack in what was called 'Operation Citadel'. If this bulge was not taken out, then there was every chance that the Russians would use the troops they had stationed there to launch an attack on the Germans at Orel and Kharkov – but attacking behind them, thus trapping the Germans between two Russian forces.
Hitler gave his support for the attack on April 15th, 1943. His order stated that:

"For the attack on Kursk, Germany had grouped 900,000 soldiers in the region, 10,000 artillery guns, 2,700 tanks and 2,000 aircraft. About 1/3rd of all Germany's military strength was concentrated in the area. Elite Luftwaffe units were ordered there.
Hitler ordered that "there must be no failure". Reconnaissance planes photographed all the defensive systems that the Russians had built.

"No offensive was ever prepared as carefully as this one." General Mellenthin.
However, Russia's military leaders had not been sitting idly by. Their intelligence had alerted them to a massive German offensive; they knew where it would be, the numbers involved and near enough when it would start. They decided on a defensive strategy to allow the Germans to wear themselves out. The defence of Kursk was put into the hands of two generals – Rokossovsky and Vatutin. In preparation for a massive counter-offensive (and also to be used if the Germans were initially successful) a huge force of reserves was based in the rear led by Koniev. In charge of all these men was Marshall Zhukov.
The Russians had also placed vast numbers of men and equipment in the Kursk bulge. 1.3 million soldiers were based there, 20,000 artillery pieces, 3,600 tanks and 2,400 planes. The Russians had guessed where the Germans would try to use their tanks in depth – and placed a large number of their anti-tank artillery guns there. Trenches and other anti-tank traps were dug.
The depth of defences included the laying of 400,000 mines, which equated to 2,400 anti-tank and 2,700 anti-personnel mines every mile – more than at the Battle of Moscow and the Battle of Stalingrad. By June 1943, 300,000 civilians were helping the Russians build defences around the Kursk salient. They repaired 1,800 miles of road and dug thousands of miles of trenches.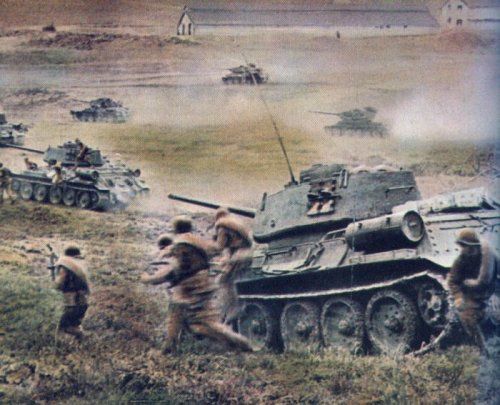 German prisoners captured by Russian shock troops before the battle actually started, told the Russians that the attack was to be on July 5th. To pre-empt the attack, the Russians launched a massive artillery bombardment at 02.00 on July 5th. This had an impact on the morale of the Germans as it was clear that their plan had been compromised. After the bombardment had finished, it took nearly two hours for the Germans to reorganise themselves.
Germany started her attack at 04.30 with an artillery barrage. A tank and infantry attack started at 05.30 once air cover had arrived. The main thrust contained 500 tanks; heavy tanks at the front, supported by medium ones behind with infantry behind these. The Germans tried to break through on four occasions. They gained 6 miles of land in the first 24 hours of fighting but at a cost. 25,000 men had been killed or wounded, 200 tanks and self-propelled guns had been lost and 200 aircraft. A similar pattern occurred over the next few days. Ferocious German attacks were met with ferocious Russian defence. By July 10th, the German IX Army had lost 2/3rds of its tanks. Even the mighty Tiger tanks were falling victim to the Russians anti-tank guns. Russian tank commanders also quickly learned that if they attacked a Tiger side-on, its armour was thinner and more vulnerable.
The greatest tank battle of World War Two place on July 12th. In total, 1,500 tanks were involved at Prokhorovka, some 50 miles to the south-east of Kursk. By nightfall, the Germans had not achieved the desired breakthrough. They had lost another 350 tanks and 10,000 men. The strength of the Germans in the south of the Kursk salient had been broken and the Russians launched a major counter-offensive. By July 23rd, the Germans had been pushed back to where they had stated their attack. The initiative now lay with the Russians who had a forward momentum to their advantage. The Germans were literally on the back foot. 
On July 12th, the Russians launched another counter-offensive in the north of the salient in an effort to relieve Orel. They outnumbered the Germans two to one in all areas. Unable to call in reinforcements from their men fighting in the south, the Germans were unable to hold off the Russian offensive. By July 19th, the Russians had pushed forward 45 miles.
he Russian Air Force ensured that the Luftwaffe was incapable of giving the army the support it needed. Faced with the collapse of its forces in Orel, General Model asked Hitler's permission to withdraw to the Hagen Line. Model warned Hitler that the Wehrmacht faced another Stalingrad if the withdrawal was not allowed. The German Army in and around Orel pulled back 60 miles in an effort to regroup. However, by the time the withdrawal had occurred, German troops were exhausted after constant harassment from the air by the Russian Air Force. By August 5th 1943, Orel was back in the hands of the Russians.
The German retreat was severely hindered by partisans who destroyed many miles of rail line which ensured that train engines piled up at rail heads, making them an easy target for the Russian Air Force.
A similar situation occurred in the southern sector of the salient. Here the German Army was facing a formidable enemy that had the advantage of being on the offensive. In this sector, the Germans had 300,000 men and about 600 tanks. The Russians had nearly 1 million men in the region, including reserves, and many more tanks. Their counter-offensive in this sector started on August 3rd and two days later Russian forces entered Belgorod. The partisans who operated in this area derailed more than 1,000 train loads of troops in August - a major factor to explain why the Germans could not move their men around with ease. Morale among the German troops who fought in this sector plummeted. On August 13th, the Russians had broken through the outer defences of the city of Kharkov and by August 23rd, the city was liberated. The retaking of the city of Kharkov is seen as the end of the Battle of Kursk.
The Battle of Kursk was to have major consequences for the Germans. It was the last major offensive they launched in Russia. Now, their forces only faced retreat and attempting to stop the onslaught of the Red Army. The material damage done to the German Army was massive - 500,000 men were killed, wounded or missing; vast amounts of armour had been lost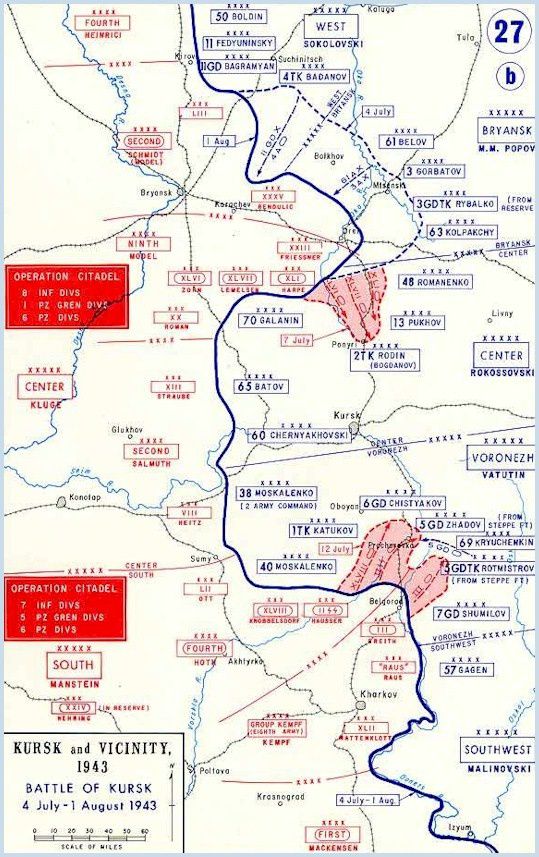 Battle of kursk 1
Battle of kursk 2