7 juillet 2009
2
07
/

07
/

juillet
/

2009
22:51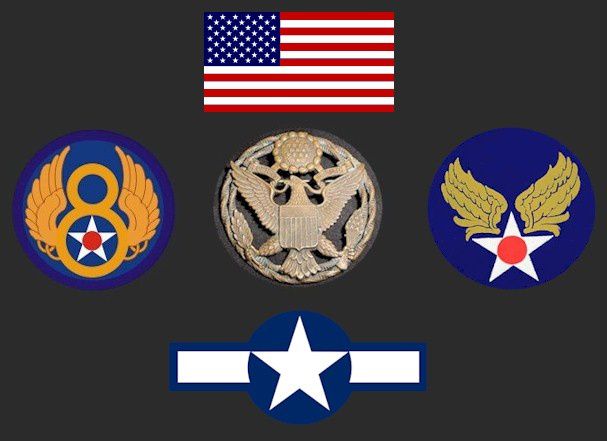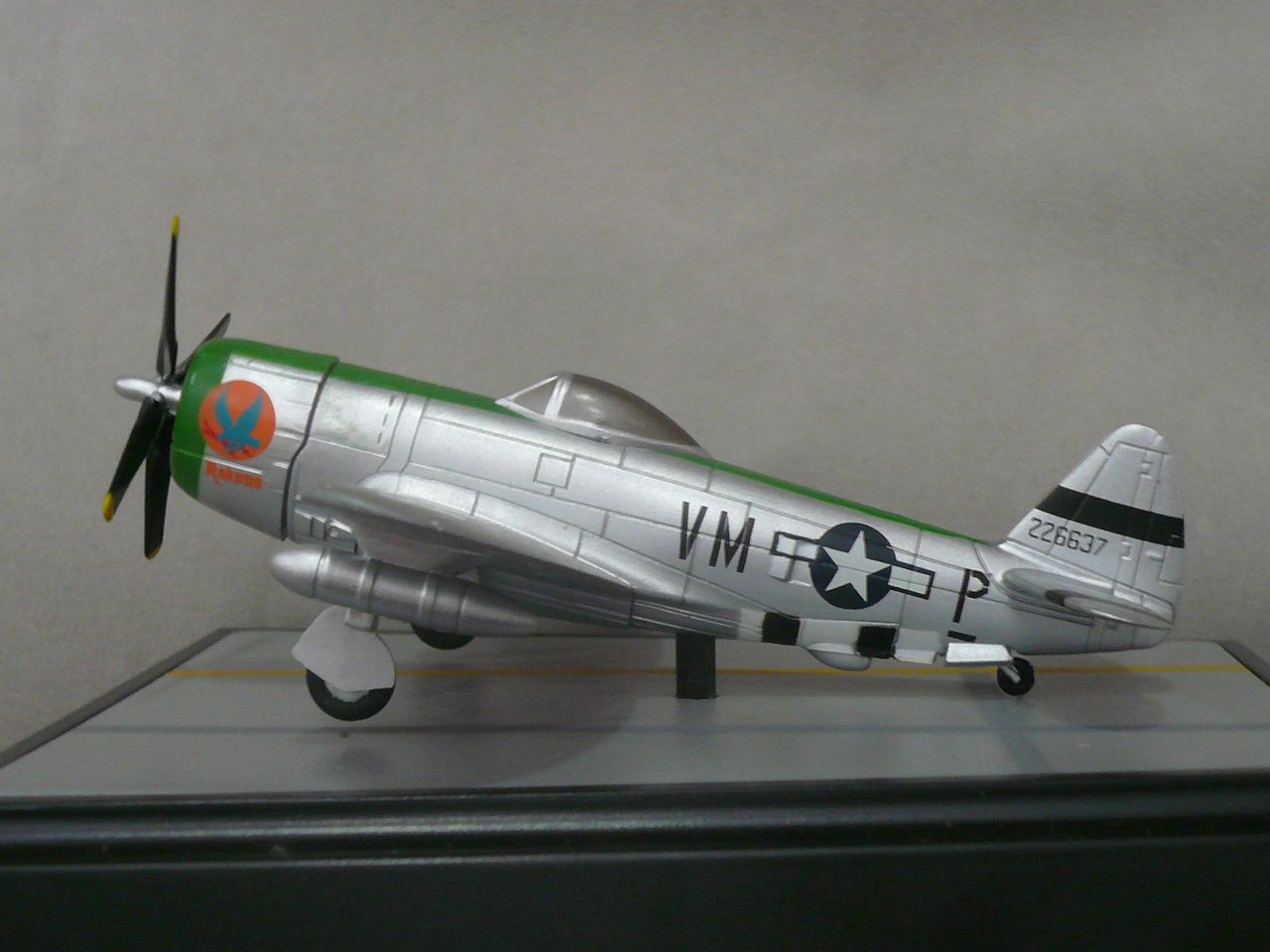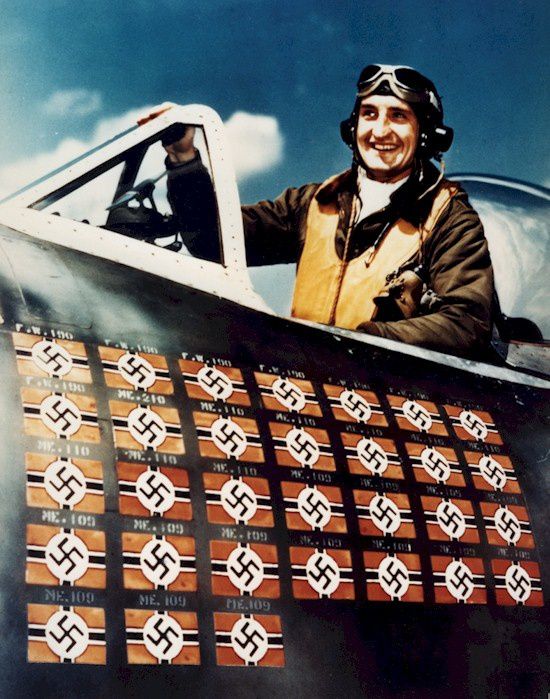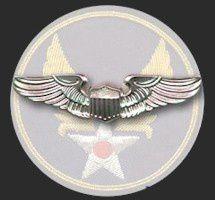 "This is your last chance, so give it your best." the flight instructor said to aviation cadet Francis S. Gabreski.
Uneasy as always, Gabby took the plane up and put it through the basic required maneuvers, stiffly, but competently enough to convince Captain Ray Wassel that he might make a decent pilot. After an indifferent two years at Notre Dame, Gabreski had enlisted in the Army Air Corps in 1940, and had had a tough time of primary flight training.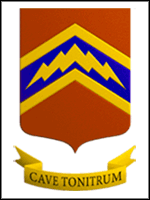 56th Fighter Group
On February 27, 1943, he rejoined the U.S. Eighth Air Force, assigned to Hub Zemke's 56th Fighter Group, flying P-47 Thunderbolts, then stationed at Kings Cliffe airfield. Two things struck him: 1) the immensity of the P-47, a huge fighter with a 40 foot wingspan, and 2) the obvious military bearing of the 56th FG personnel, the influence of Hub Zemke.

Capt. Gabreski was assigned to the 61st Squadron, commanded by Major Loren G. "Mac" McCollom. The squadron pilots had all been through training together, and regarded Gabreski, a Captain yet, as a bit of an outsider. Merle Eby introduced him to the P-47 and showed him its operation, especially the turbocharger that required careful monitoring.

Despite its size, the P-47 was a nice handling plane, with the smooth roar of its big radial engine. Its climb performance wasn't much; but it had outstanding roll and spectacular dive speed. Gabby liked its efficient cockpit heating system and its eight .50 caliber machine guns.

The 56th trained during March and adopted the "finger four" tactical formation. In keeping with his rank of Captain, Gabby was made commander of the 61st Squadron's 'B' flight (nine pilots).

On April 1, 1943, the Group moved to Horsham St. Faith, about 100 miles northeast of London. They flew their first combat missions in mid-April. They saw more combat in May, some pilots scoring, a few others being shot down, but action continued continued to elude Gabby. He was finally able to claim a damaged FW-190 on May 15, 1943, but didn't encounter any more opposition for the next month.

On June 9th, the reserved Hub Zemke called Gabby into his office, explained that "Mac" McCollom was being moved up to Group Executive Officer, and offered him the command of the 61st FS, with the rank of Major. Forty years later Gabby could still recall his shock at this unexpected honor. He related in his autobiography, Gabby: A Fighter Pilot's Life, that he stammered his acceptance "with as much military bearing as I could muster.

A year earlier I had been a carefree Lieutenant on the beaches of Hawaii, learning how to fly, now I was CO of a P-47 squadron, about to lead it into combat against the toughest opponents on Earth."

He led his squadron with skill and courage, but victories eluded him. His frustration ended on August 24, 1943, when he scored his first victory. From that day on, victories came frequently, often by doubles and triples, until he led both the group and all AAF fighter pilots in the theater.

In the book, American Aces Great Fighter Missions of WWII by Edward Sims, Gabby described the mission of Dec. 11, 1943, as the most exciting of his tour in Europe. The weather was perfectly clear as he led the 61st Squadron from Halesworth on a bomber escort mission to Emden. Minutes after take-off, they were over the icy waters of the North Sea. The sixteen P-47s of the 61st were a part of a 200-strong fighter escort that VIII Fighter Command had ordered for the Emden raid. They continued the long climb to altitude; well out over the North Sea, they reached 11,000 feet and continued to climb towards their goal of 22,000 feet. As they reached the northern coast of Holland, they approached 20,000 feet, cruising at 250 mph, looking to rendezvous with the bombers.

When they came up to the bombers, Gabreski and the Thunderbolt pilots saw the bombers under attack by German Bf-109s and -110s. The twin engine -110s were equipped with rockets to fling at the bombers. As the 61st squadron turned to go after the -110s, two of them collided and exploded. The German attackers scattered in every direction.

The sky erupted into a wild melee of American bombers trying to hold formation, others going down in flames, U.S. fighters hurling themselves at the German attackers, German fighters swirling around, and German fighter-destroyers firing rockets. Gabreski focused on a trio of Bf-110s, that broke down and away; as usual, the superior diving of the P-47 allowed him to catch them, and shoot down the "tail end Charlie." His comrades took care of the two other Bf-110s.

He watched his victim plunge down, then searched the sky fruitlessly; he couldn't see any other planes from the 61st. And worse, he was now getting low on fuel. He briefly tried to join up with a group of radial engine fighters, but he edged away when he realized they were FW-190s. When he checked his fuel again, he realized that he might not have enough to get home. He headed west, leaned out the mixture a little more than was safe, adjusted to the most economical cruising speed and altitude, and prayed.

As Gabreski was checking gauges, he spotted a lone plane coming in at 3 o'clock. It turned out to be a Bf-109. With his fuel situation, Gabby was in no position to dogfight the German, nor to take evasive action that would take him further from England. As the German made firing passes at him, twice Gabby sharply flew into his assailant, and continued his westward course. On the third pass, the German's shells hit, shot away a rudder pedal and part of Gabreski's boot. Even worse the engine had taken hits and began to run rough. The Thunderbolt started to spiral down, and Gabby let it go as long as he dared, playing 'possum' for the FW-190 pilot. The ruse worked for a few seconds, but the German quickly dived in pursuit. Gabreski reached the low clouds in time and eluded his pursuer. Nursing his damaged fighter and low on fuel, he reached the advanced strip at Manston
POW
On June 6, 1944 - D-Day. Gabreski led his squadron in long fighter sweeps over the beaches of Normandy. Three weeks later, he surpassed Eddie Rickenbacker's World War I record and on July 5th scored his 28th victory making him America's leading ace. When Gabreski 's total reached 28 air victories and 193 missions, he earned a leave back to the States.

While waiting to board the plane that would fly him to the US, Gabreski discovered that a mission was scheduled for that morning. He took his bags off the transport and wangled permission to "fly just one more." After his plane was armed for battle, he met no opposition over the target. Seeking targets of opportunity, he spotted enemy fighters parked on an airdrome.

During his second strafing pass, his plane suddenly began to vibrate violently and crash landed. Uninjured, he jumped to the ground and runs toward a deep woods with German soldiers in pursuit. Eluding them for five days, he began to make his way toward Allied lines. He encountered a Polish-speaking forced laborer whom he persuaded to bring him food and water. But eventually he was captured and interrogated by the famed Hanns Scharff.

Finally transferred to Stalag Luft I, a permanent prisoner of war camp holding Allied air officers, he was barracked in one of the 20-man shacks surrounded by two rows of barbed wire fence. There he shared the bad food, hunger and punishments, if possible. But he was proud of the men's spirits under such miserable circumstances, for they had their own clandestine radios to listen to war news, a newspaper printed under the very noses of their guards, and supervision of the simultaneous digging of as many as 100 escape tunnels, few of which lead to freedom.
By March, 1945, after Gabreski was given command of a newly completed prisoner compound, food was at rock bottom. But he did not lose faith. Soon he began to hear artillery to the East. When Russian soldiers arrived, it was a joyous occasion and soon American planes evacuated the airmen to freedom.

After the war, Gabreski spent several years in flight testing and in command of fighter units before he succeeded in getting an assignment to Korea.




















The P-47B entered USAAF service in November 1942, becoming officially operational with the Eighth Air Force stationed in the UK on April 8,1943. However, the P-47B's range was not adequate for escort duties, and its maneuverability at low and medium altitude was poor.

Since it was almost twice as heavy as it's opponents it exhibited a poor rate of climb, but had other advantages that more than compensated where it was lacking. In spite of its early shortcomings, the P-47 at least showed promise as a measure of real protection for Allied bombers, which had previously suffered very heavy losses.

When, in January 1943, the USAAF's 56th Fighter Group arrived in the United Kingdom with its massive Republic P-47 Thunderbolts, RAF Spitfire fighter pilots banteringly suggested that their American colleagues would be able to take evasive action, when attacked by undoing their harnesses and dodging about the fuselages of their huge mounts.

Although the Thunderbolt was certainly big, making it the largest and heaviest WWII single engined single-seat fighter ever built, its sheer size was not to prove detrimental to the Thunderbolt's subsequent operational career.

The first tasks of the Thunderbolt were high-altitude escort duties and fighter sweeps, in which the new aircraft acquitted itself well, despite the inexperience of its pilots. It was soon discovered that the heavy Thunderbolt could out-dive any Luftwaffe fighter, or for that matter, any Allied fighter, providing a decisive method of breaking off combat when necessary, but at low and medium altitudes it could not match the rate of climb or maneuverability of German fighters.

It's one main shortcoming was that of insufficient range to permit deep penetration into Germany, but means were already being sought to add to the P-47B's 305 US gallons of internal fuel.

At the time of the Thunderbolt's European debut, radial-engined single-seat fighters were a rarity, the only other such fighter operational in Europe being the Focke-Wulf Fw 190A. To prevent confusion between the two fighters of the opposing sides, the engine cowlings of the Thunderbolts were painted white, and white bands were painted around the vertical and horizontal tail surfaces—an appropriate comment on recognition standards appertaining at that time, as it would seem impossible to mistake the sleek and beautifully-contoured German fighter for the portly Thunderbolt.
By mid-1943 improved P-47Cs were becoming available, with external fuel tanks to increase range and a longer fuselage to improve maneuverability. The P-47D was the major production version of which 12,602 were produced. Early P-47Ds looked very much similar to the P-47C, but there were 21 variants of this model. 354 P-47Gs were built by Curtiss in Buffalo, and 130 P-47Ms were built with a 2,500 hp engine, giving a maximum speed of 473 mph (761 km/h). The P-47M version was used for anti V1 Flying Bomb duties.
The final model, the P-47N, had extended wings and an additional 100 US gallons of fuel. It was developed too late to see much action in Europe and was primarily used in the Pacific theater. The fastest model was the XP-47J, which did not go into production. On August 4, 1944, this plane reached a level speed of 504 mph. Production plans were shelved in favor of another P-47 development, the Republic XP-72.


P-47s flew more than 546,000 combat sorties between March 1943 and August 1945, destroying 11,874 enemy aircraft, some 9,000 locomotives, and about 6,000 armored vehicles and tanks. Only 0.7 per cent of the fighters of this type dispatched against the enemy were lost in combat. As a testament to the survivability of the P-47, it should be noted that the top ten aces who flew the P-47, returned home safely. Before the war was over, a total of 15,579 Thunderbolts were built, about two-thirds of which reached operational squadrons overseas.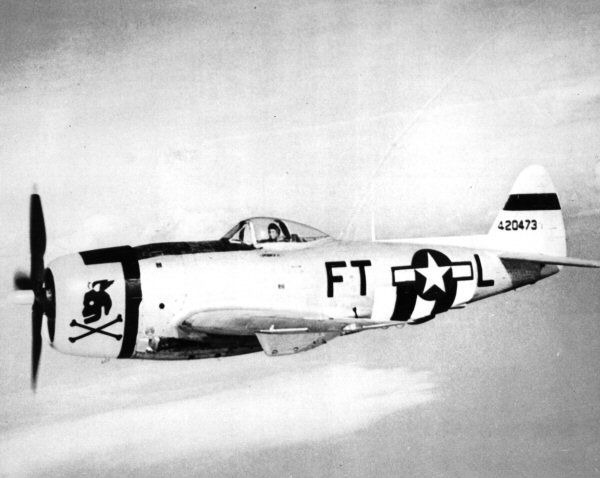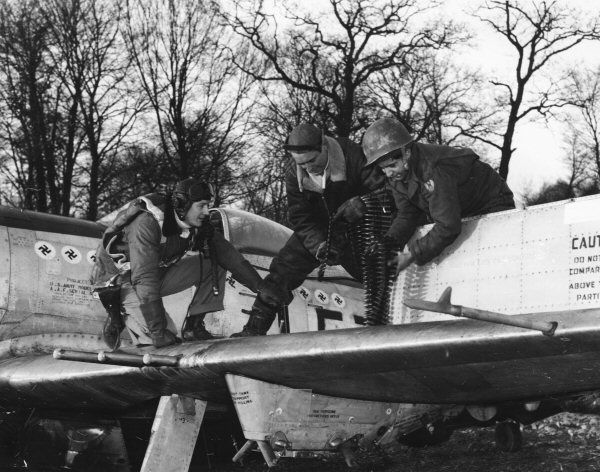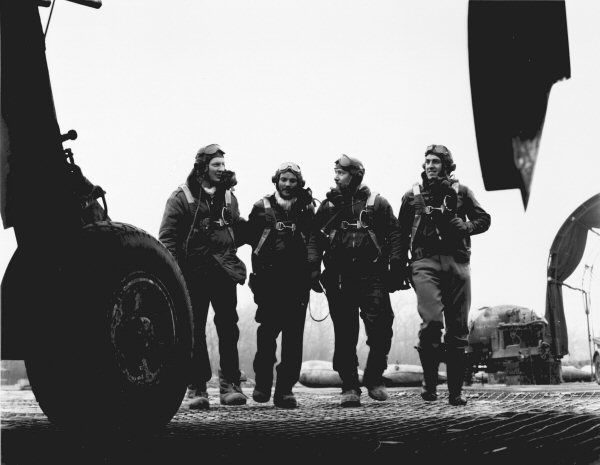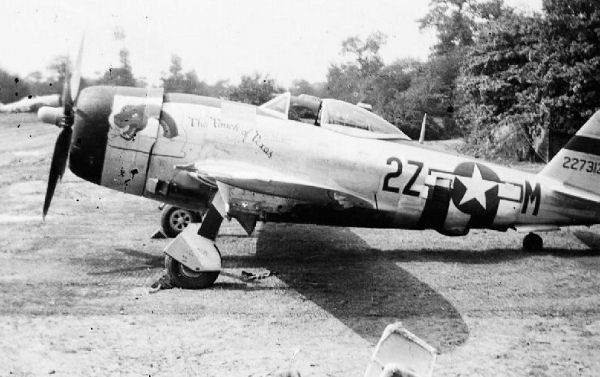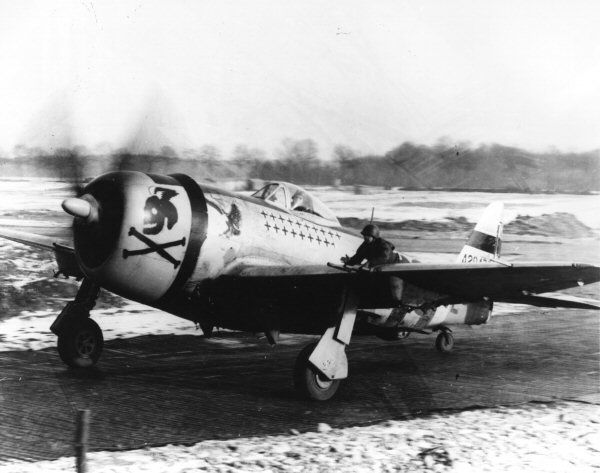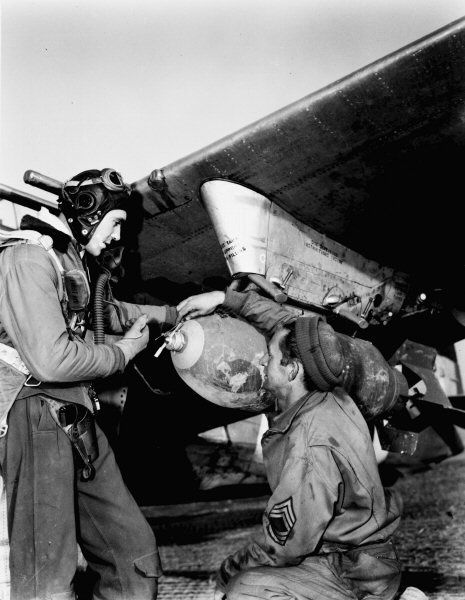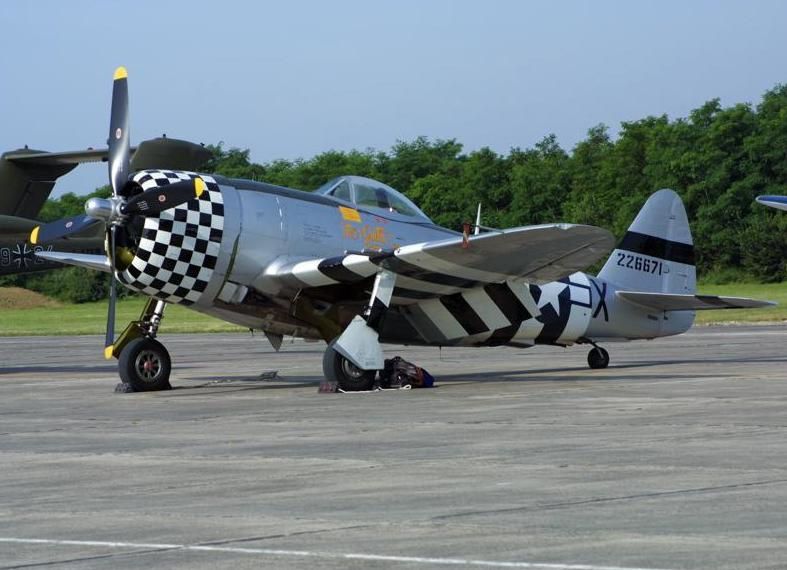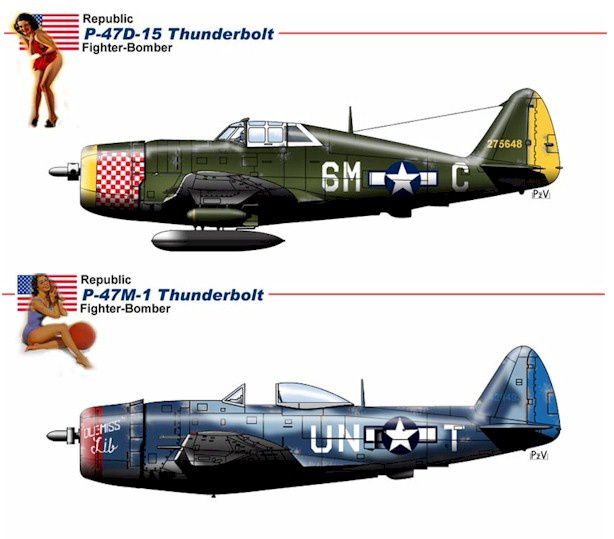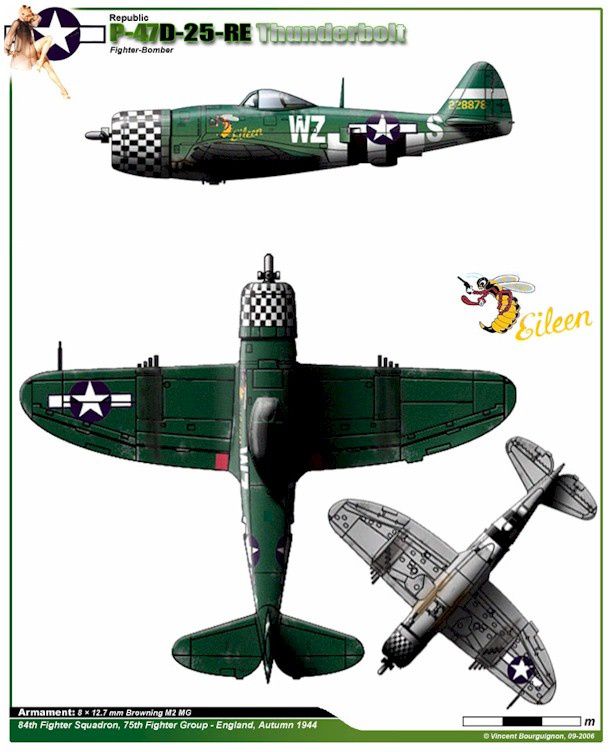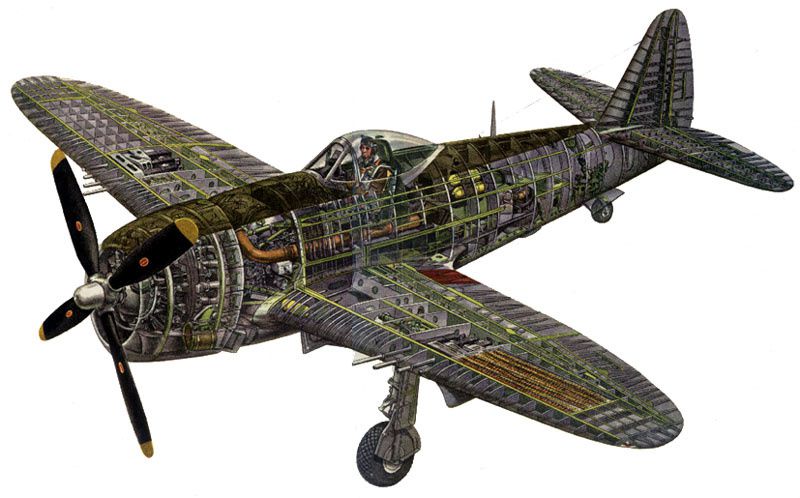 P-47B

P-47C

P-47D

P-47N

Dimensions:

Wing span:

40 ft. 9.75 in. (12.44 m.)

40 ft. 9.75 in. (12.44 m.)

40 ft. 9.75 in. (12.44 m.)

42 ft. 7 in. (12.97 m.)

Length:

35 ft. 3.25 in. (10.74 m.)

36 ft. 1.75 in. (11.02 m.)

36 ft. 1.75 in. (11.02 m.)

36 ft. 1. in. (10.99 m.)

Height:

12 ft. 8 in. (3.86 m.)

14 ft. 1.75 in. (4.31 m.)

14 ft. 7 in. (4.44 m.)

14 ft. 8 in. (4.47 m.)

Wing Area:

300 sq. ft. (27.87 sq. m.)

300 sq. ft. (27.87 sq. m.)

300 sq. ft. (27.87 sq. m.)

322 sq. ft. (29.91 sq. m.)

Weights:

Empty:

9,346 lb. (4,239 kg.)

9,900 lb. (4,491 kg.)

10,000 lb. (4,536 kg.)

11,000 lb. (4,990 kg.)

Gross:

12,245 lb. (5,554 kg.)

12,500 lb. (5,670 kg.)

14,500 lb. (6,577 kg.)

16,300 lb. (7,394 kg.)

Max. T/O:

13,360 lb. (6,060 kg.)

14,925 lb. (6,770 kg.)

19,400 lb. (8,800 kg.)

20,700 lb. (9,390 kg.)

Performance and Equipment:

Max. Speed:

429 mph (690 km/h) @
27,800 ft. 8,473 m.

433 mph (697 km/h) @
30,000 ft. 9,144 m.

428 mph (689 km/h) @
30,000 ft. 9,144 m.

467 mph (752 km/h) @
32,500 ft. 9,906 m.

Service Ceiling:

42,000 ft. (12,810 m.)

42,000 ft. (12,810 m.)

42,000 ft. (12,810 m.)

43,000 ft. (13,106 m.)

Range:

550 miles (885 km.)

640 miles (1,030 km.)

475 miles (764 km.)

800 miles (1,287 km.)

Max. Range:

1,100 miles (1,770 km.)

1,250 miles (2,012 km.)

1,700 miles (2,736 km.)

2,200 miles (3,541 km.)

Powerplant:

Pratt & Whitney
2,000 hp, turbo-supercharged
R-2800-21.

Pratt & Whitney
2,000 hp, turbo-supercharged
R-2800-21.

Pratt & Whitney
2,000 hp, turbo-supercharged
R-2800-63.

Pratt & Whitney
2,800 hp, water injected
turbo-supercharged
R-2800-57/ -73/-77.

Armament:

Eight, wing mounted
0.50 in. machine guns.

Eight, wing mounted
0.50 in. machine guns.
One 500 lb bomb.

Six or eight, wing mounted
0.50 in. machine guns.
2,500 lb bombs
or ten 5 in. rockets.

Eight, wing mounted
0.50 in. machine guns.
3,000 lb (1,360 kg) bombs
or ten 5 in. rockets