14 mai 2008
3
14
/

05
/

mai
/

2008
00:21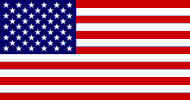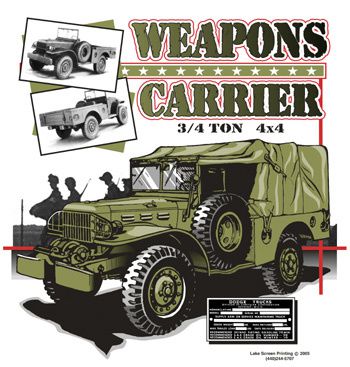 WC51 Dodge Truck, Cargo, 3/4 ton, 4x4
The 3/4 ton series of Dodge WC trucks was introduced in late 1941, replacing theG505 1/2 ton trucks of the period 1939-1941. The most versitile of the 3/4 ton "Weapons Carriers" was the WC-51or WC-52, two trucks that were identical except for the presence (WC-52) or absence (WC-51) of the front-bumper-mounted winch. Although called a "weapons carrier" it had folding troop seats down both sides of the cargo area and was primarily used to haul personnel and ammunition.
Dodge WC 3/4 Ton 4x4 Truck (G502)
The versatile Dodge 3/4 Ton 4x4 G502 WC series of trucks were built from 1942 to the end of World War II, with a total production of all types exceeding 260,000. The various G502 models -- Weapons Carrier, Panel, Command and Reconnaissance, Ambulance -- were very well received, continuing in service through the Korean War.

Truck, 3/4 ton, 4x4, Dodge WC (G502)
The G502 family of 3/4 ton, 4x4 WC trucks were built by Dodge during World War II, 1942-1945. The G502 series contained twelve individual models, produced by tens of thousands. The WC 3/4 ton trucks replaced the 1941-1942 WC 1/2 ton Dodge trucks. The 3/4 ton WC G502 were 80% interchangeable in service parts with the 1/2 ton WC models.

The highly successful 3/4 ton WC G502 trucks remained in use through the Korean War until replaced by the M-37 series 3/4 ton Dodge trucks in the early 1950s.
The Dodge 3/4 ton G502 model numbers range from WC-51 to WC-61 and WC-64 with differences in body type, winch provisioning. Although often put forward as the explanation, WC does not stand for "weapons carrier."WC" was a Dodge model code: W for 1941 (or later) plus C for half-ton rating. The "C" code was retained for the 3/4 ton and 1 1/2 ton Dodges, an inconsistency in the codes.
SNL G-657 Dodge Master Parts List
The many Dodge 3/4 ton 4x4 WC-series trucks were grouped under the engineering code T214. The code identified the engine used and other small production details.
The trucks were produced under War Department contracts which specified the serial numbers and U.S. Government registration numbers (Army hood number) of the vehicles produced. Therefore, if you have the serial or hood number you can say definitely what WC model you have.
Common specifications for the Dodge G502 series WC trucks:
Drive: 4x4

Transmission: 4fwd/1rev, manual

Transfer case: Single speed
Tires: 9.00x16

Engine: Dodge 230.2 cid, 6 cyl. T214, 76hp@3200rpm, 180ft-lb torque@1200rpm

Winch: Braden MU-2, 5000 or 7500 lb. cap. on equipped vehicles
Length, width, weight and other dimension vary by model. The WC54 Ambulance is longest at 194.5 in. The WC-64 Ambulance was heaviest at 7,000 lbs. net.